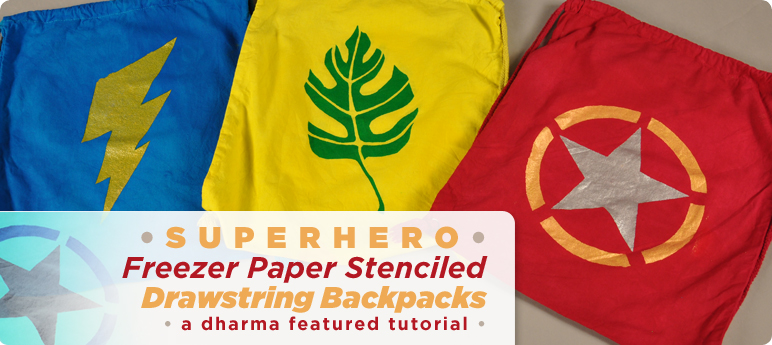 These backpacks are great for school, field trips, running errands with mom and dad, road trips and any time your little superhero needs to carry around their most important stuff for doing super things.
Let's get started!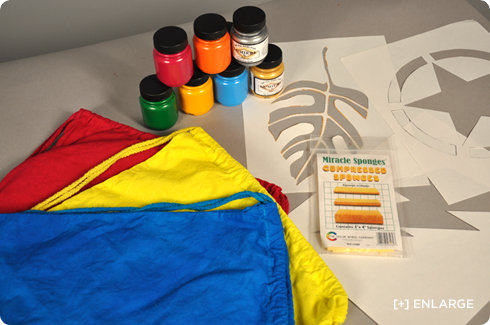 First things first, pick a simple design to be your superhero symbol, it can be something that is meaningful to you or inspired by your favorite comic book hero. We found some basic shapes like a lightning bolt, a star and a leaf. We printed them on the paper side of the freezer paper and then cut them out with scissors and a hobby knife. Adults may want to help younger kids with this.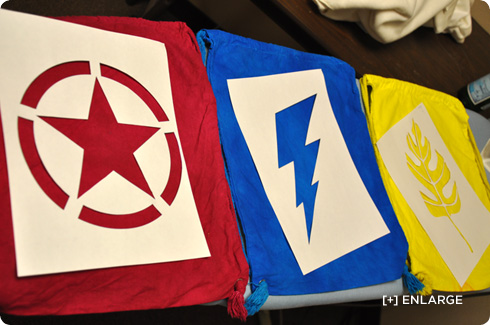 Set your iron on the cotton setting. While it is warming up, lay out your backpack and position your stencil with the shiny side of the freezer paper down. You can move it around to see where you want to position it. Once you have an idea of where you are going to place your stencil, lift it off and give your bag a quick once over with the iron to make sure there are no wrinkles.
Replace your stencil, shiny side down, and then iron it onto the fabric. The freezer paper will adhere to the fabric pretty quickly so you don't need to iron it very long.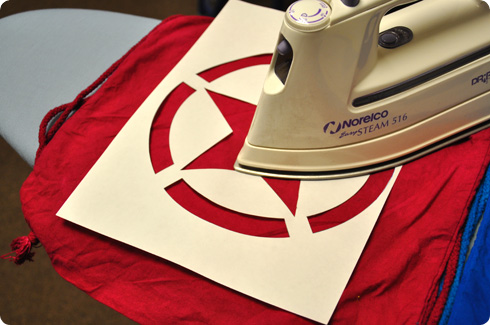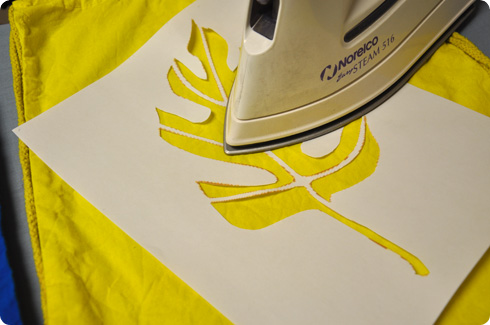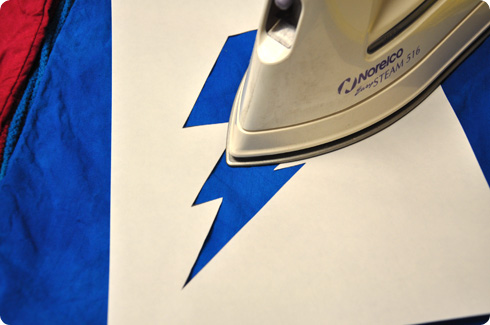 Time to paint! We chose Lumiere/Neopaque because it covers, no matter what color your backpack is dyed, even black! Plus, Lumiere is the best metallic paint out there for shimmery effects. Layout your bag and insert another piece of freezer paper inside under the stencil, this will keep any paint that is pushed through the fabric from going through to the back.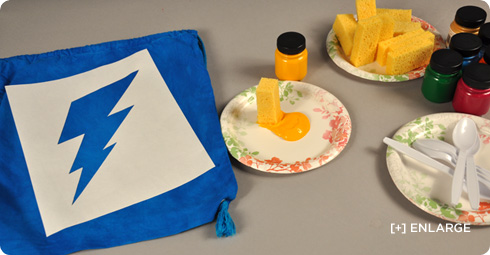 Put some paint in the color of your choice on a plate. Dab the end of the sponge in the paint and start dabbing away at your stencil design. It may take a little practice to figure out how much paint to load on the sponge but start with less than you think you need. Too much paint and the stencil will get too wet and start to come off around the edge.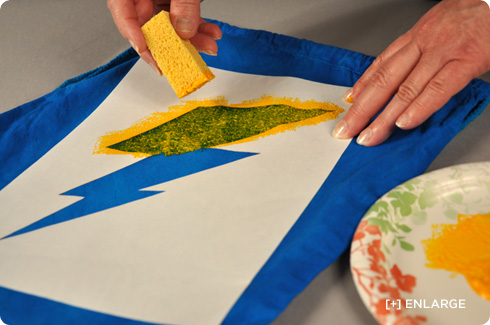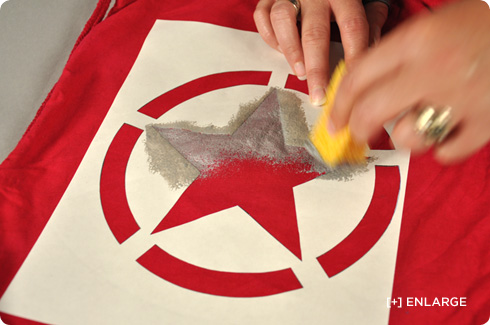 You can try sponging on multiple colors, or first sponge on one color and then layer another on top, don't be afraid to experiment and have fun.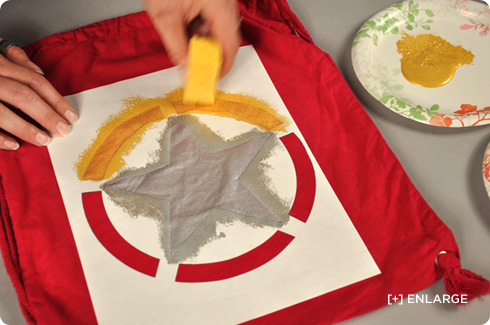 When you are happy with the paint coverage, carefully pull up your stencil while the paint is still damp. This will give you the sharpest edge around the shape. Set your project aside to dry.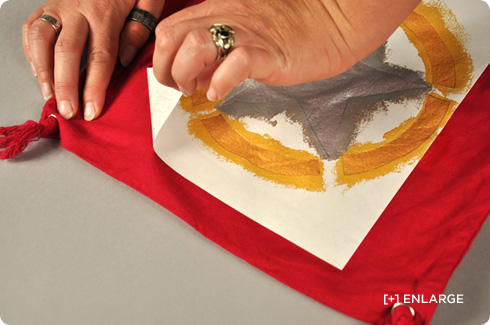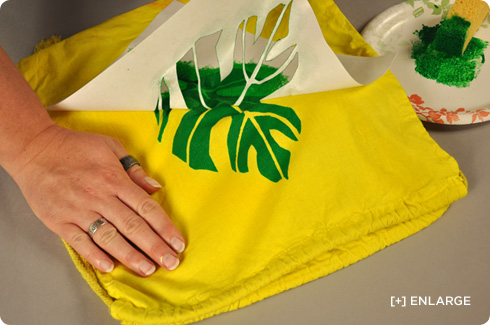 Once the paint is dry, heat set the paint with an iron according to the directions on the jar.
Pro-Tip: If any of your edges do end up less then perfect a metallic fabric marker can help clean things up.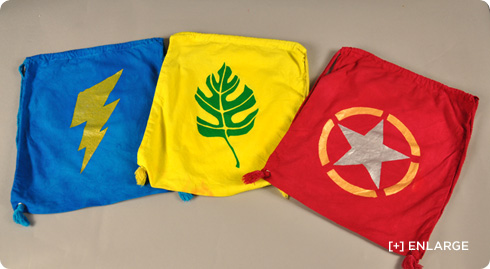 Fill your pack up with gear and head out on an adventure!
Written and Photographed by Elizabeth Holdmann for Dharma Trading Co.