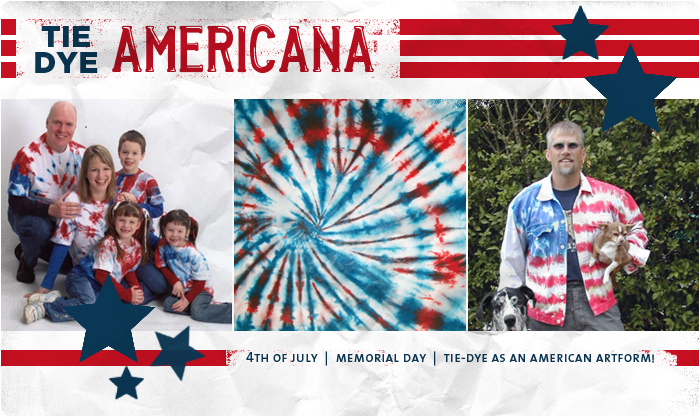 Time to celebrate what's best about America with your 300 million countrymen & countrywomen (and countrykids)! America may not be perfect, but she's ours and few of us would be willing to trade in our passports. Stand up this 4th of July in Red, White & Blue!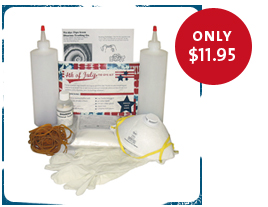 Tie dye is a super-easy-fantastic-fun way to spend the day! This kit includes everything you need to tie-dye 8 adult (or at least 16 small kid size) t-shirts red, white and blue. Or use it on bandannas, socks, shoelaces, fabric for buntings, whatever! (see below).
Kit Contains:
2 16 oz. bottles
Fire Red
Cobalt Blue
8 oz. Soda Ash
2 oz. Detergent
40 rubber bands
1 pair rubber gloves
1 dust mask
Complete instructions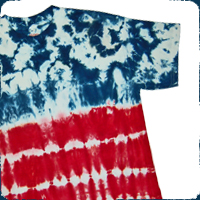 Red, White & Blue Shirt Ideas
Explode like the fireworks this 4th of July in your own Red, White and Blue T-shirt! A basic tutorial on tie dyeing a patriotic T for the the 4th of July. Check it out!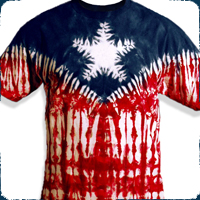 Advanced Tie-Dye Techniques
This DVD shows how to make an awesome, professional looking 4th of July T-shirt as just one of the many great demos on it.