Shopping list:
Christmas Reindeer Graphic
Dharma Trading's Super Soft Inkjet Transfer Paper
Iron
Sewing Machine
Spray Adhesive
Let's get started!
I can't believe that December is almost here! Here's a sweet and easy Christmas outfit.....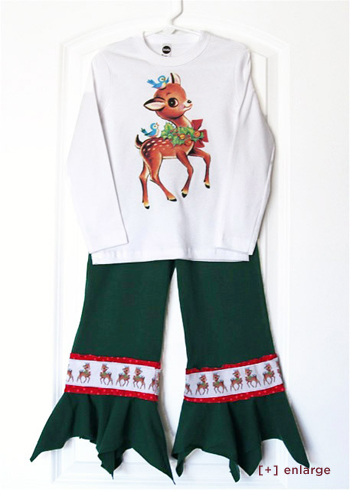 ....the result of a fun collaboration with Keren from Free Pretty Things for You! Keren has the sweetest vintage artwork and images on her website as well as some fun DIY tutorials! I love seeing what other people have done with the images she has offered as downloads too...so many ideas!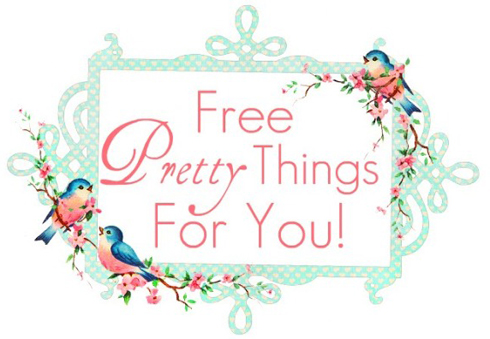 Keren sent me this adorable Christmas reindeer to use in a tutorial and you can download it from her site by clicking the small image below! Thank you Keren!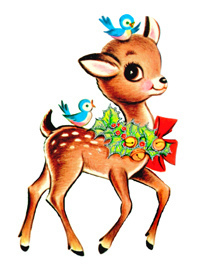 This outfit is super easy to make because you can take an existing t-shirt and a pair of pants and embellish them with minimal sewing! A great way to make coordinated, inexpensive outfits for Christmas card photos!
To make the shirt:
First I printed off a large image of the reindeer onto Dharma Trading's Super Soft Inkjet Transfer Paper (see tutorials on transferring the images here).
I trimmed around the image as in my other transfer tutorials and ironed it onto the t-shirt. If you are using a dark colored shirt you can transfer the image to a light colored piece of fabric and applique it to the shirt instead: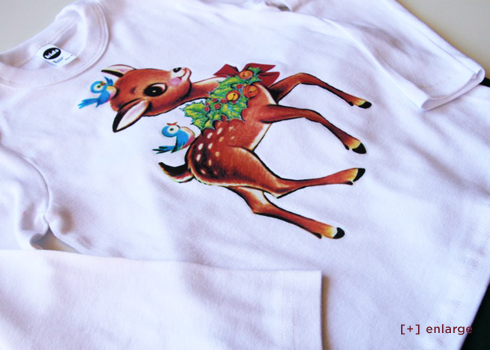 To make the pants:
First, I started with a plain pair of pants that would coordinate with the top and reindeer images. I made this particular pair for Boo but any store bought pair of knit pants, jeans or even a skirt will do!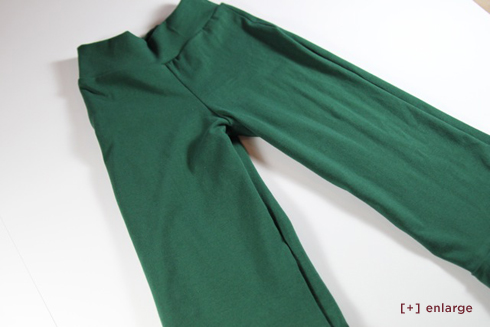 Using Adobe Photoshop Elements I made a small repeat of the reindeer image to transfer to some plain white fabric: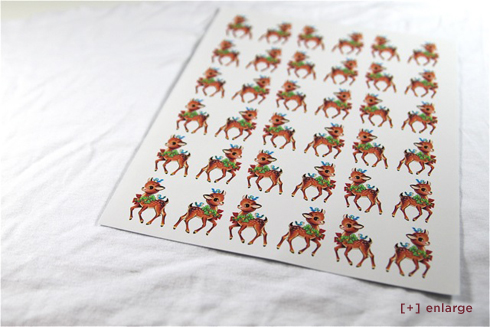 I cut the reindeer repeat into small strips and cut the white knit (you could use regular white woven fabric as well) into long strips slightly wider than the images and long enough to wrap around a pant leg. Then I ironed the images onto the fabric: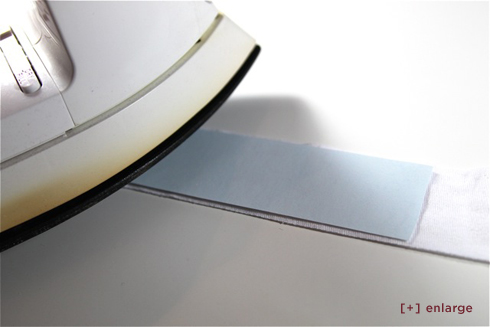 My finished strips of reindeer: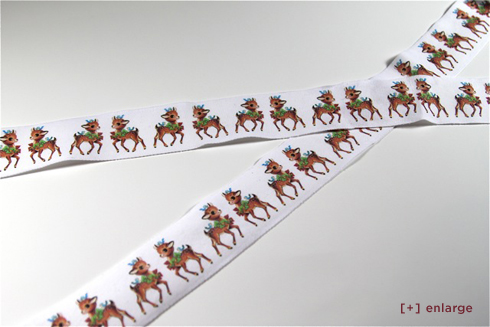 I sprayed fabric spray adhesive to the back of the strips......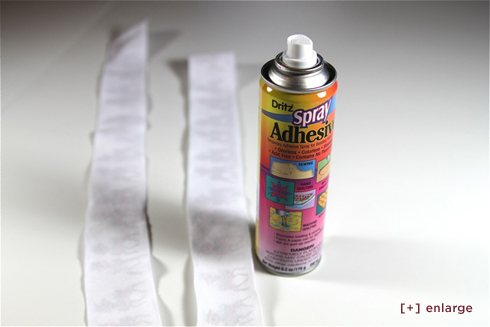 ....and laid them across a large piece of red knit: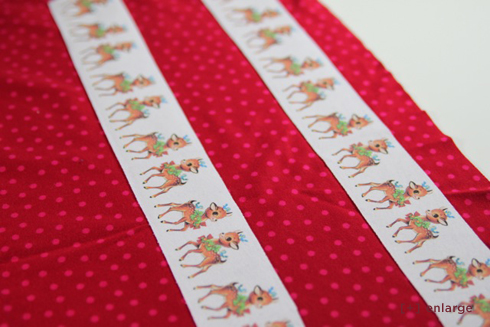 With the strips secure, I cut the red fabric so it formed a 1/2" border around the white knit: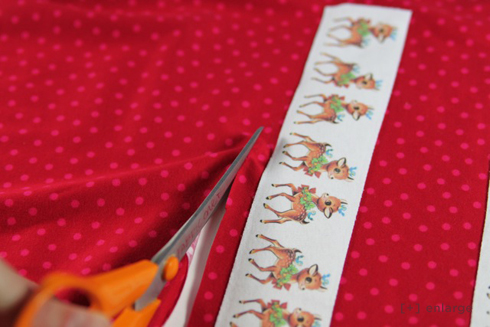 Starting at the bottom inside of one leg of the pants, I stitched along the bottom of the white knit to attach it: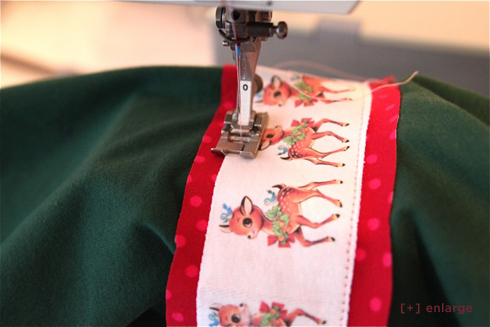 Then I carefully stitched the other side: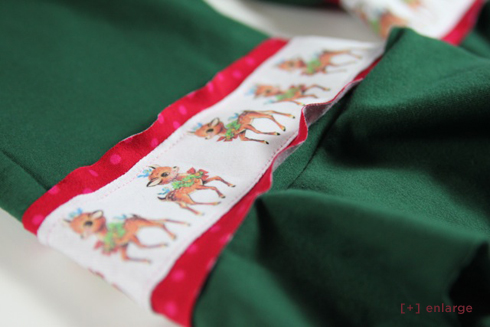 Finished reindeer trim!