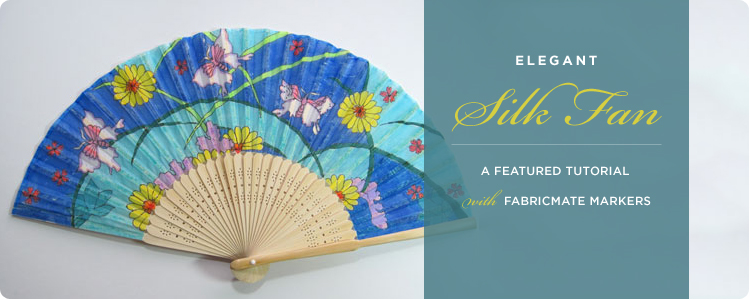 Cool yourself off with an elegant silk fan! This plain silk fan is decorated with FabricMate® Fabric dye in a pen using a very easy technique. The silk fan is a perfect canvas to paint on and the colors don't bleed even though they appear perfectly on both sides of the silk fabric!
Shopping list:
Let's get started!
Open the silk fan and lay it on top of the desired pattern. Carefully draw the pattern onto the fan using the Permawriter.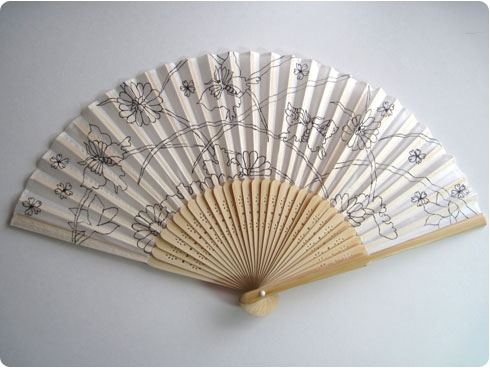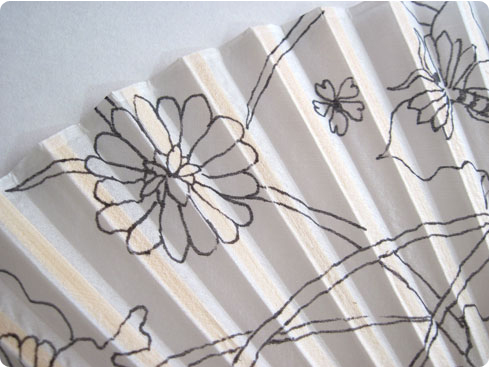 Color inside the lines using the fabric markers. You will notice that the colors do not bleed outside the lines but they magically bleed through the silk creating a double sided design! Continue coloring in the design and leave some of the areas white for accent. Let the fan dry for 24 hours before using.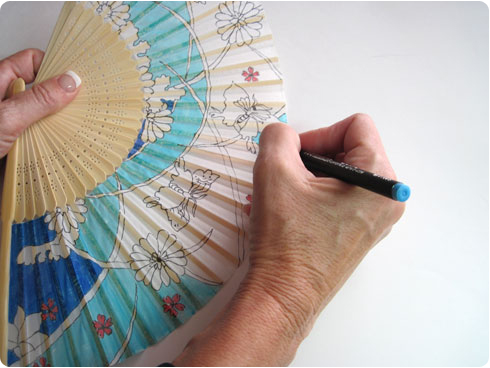 Enjoy your creation!