Embossing Velvet
Embossed or Crushed Velvet are some of the most beautiful fabrics, and they are also often some of the priciest. The great thing though, is that it is actually pretty easy to make your own embossed velvet. All you need is a hot iron, some velvet and a bit of patience.
Before you get started you will want to dye your scarf or fabric. Check out Bread Bag Dyeing for a fun quick way to dye up a bunch of different colored scarves. It is fun to dye Rayon Silk Velvet with fiber reactive dye mixes that have a blue in them, like purples, greens etc., because the rayon pile will come out a different color than the silk backing.
Shopping list:
Clothes iron with steam setting
Copper Tjap or other hand stamp that will take the heat; wood or hard rubber are good options if you are very careful. If you own one of our copper tjaps though, they give the most amazing detail!
A book or two to help hold the tjap/stamp in place
Let's get started!
Step 1: Turn your iron on to the Rayon/Cotton setting with full steam and let it warm up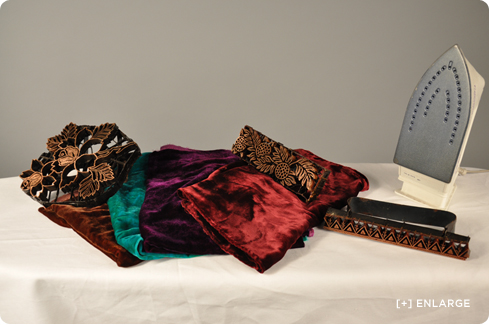 Step 2: Position your tjap/stamp face up. We put the book through the handle of the tjap which helped keep it upright.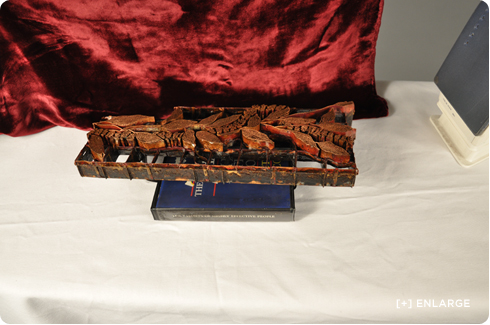 Step 3: Position your fabric napped side down over the tjap/stamp.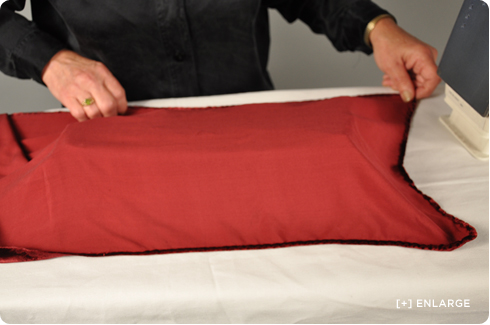 Step 4: Press the iron down firmly on the fabric, giving bursts of steam now and then, for 10-15 seconds. Move across the face of the tjap lifting up and pressing down. If you push side to side too much you will end up with a less clean imprint.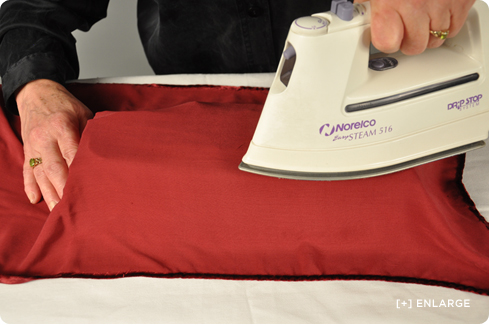 Step 5: Gently pull up the fabric. Check your imprint and then reposition the fabric for your next print. You can cover the whole piece of fabric in this way if you want. On our scarf we used two tjaps; a center design, and then a thin border.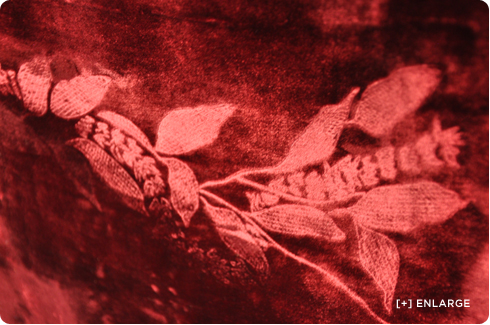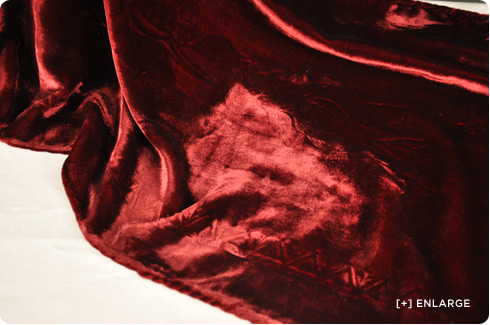 Here are a few other imprint examples: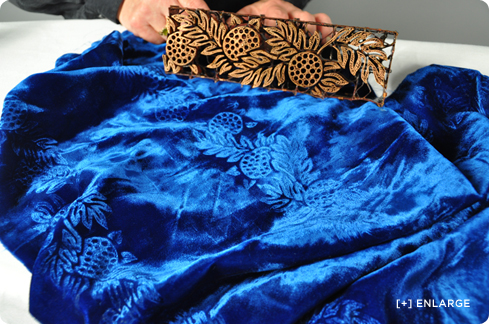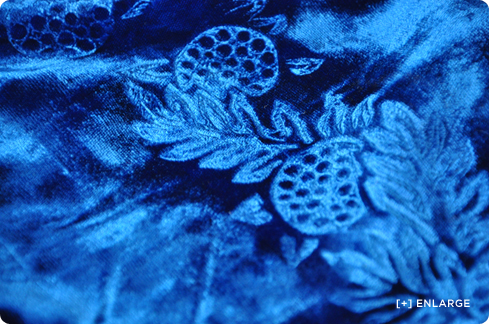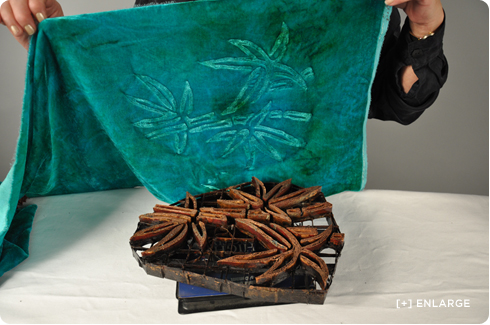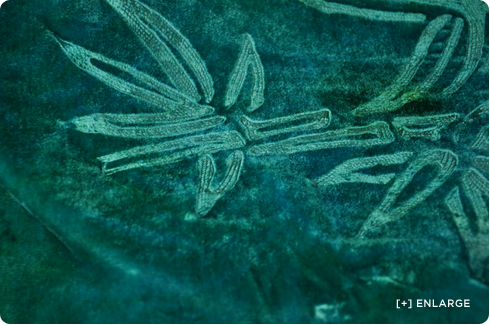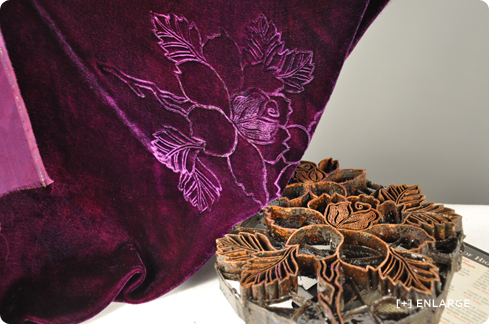 These will make beautiful Gifts!
Note: If you make a mistake fear not! You can wash out the fabric and start again. To preserve the design however make sure you dry clean the fabric. The embossed velvet technique is really great for pillows that won't need to be cleaned.