Faux Stained Glass with Pinata Colors
a Dharma featured tutorial
Nothing says springtime like sunshine and beautiful colors, so put the two together with this faux stained glass project! It's super easy and makes for a great indoor project while waiting for the sun to come on out for spring. In no time, you'll be seeing some lovely colors dance around your room, courtesy of the sun.
Shopping list:
Pinata Colors - Mini Kit or Large Bottles
Plastic Glass
3D Paint - black or dark grey to look like leading, metallics look good too:
Allure Adhesive Paint, or Lumiere 3D
A design - a quick search for stained glass patterns will turn up lots of options. We used the design in a door for our inspiration.
Tape
Let's get started!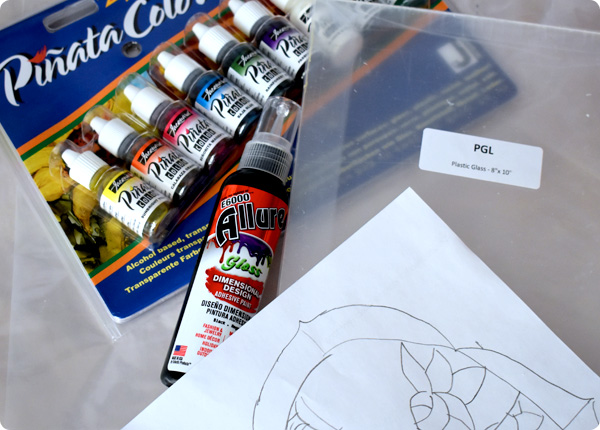 If you can print your design out on regular paper you are good to go. Otherwise, you will likely need to trace your design to make it easier to see. So, tape your photo inspiration to a window or set it on a light box and then trace with a pencil. Make adjustments or additions to the design if you like, and then trace the design with a Sharpie or other dark bold marker so it is easy to see.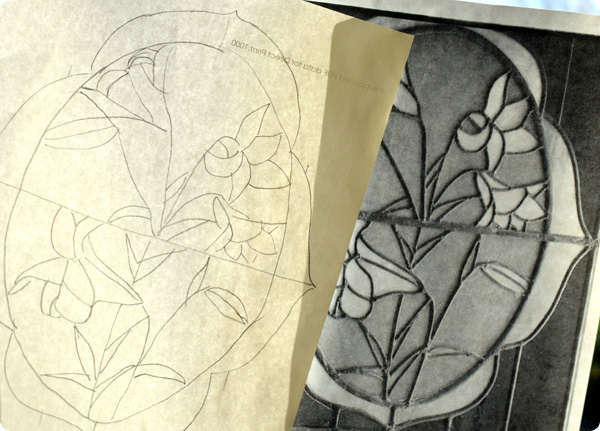 Remove the blue protective plastic from both sides of the Plexi glass. Put your design under the piece of plexi.
Starting from the center of your design, trace over your design with the 3D paint onto the Plexi glass. Working from the center out will help reduce the risk of putting your hand or arm on your design and smearing it.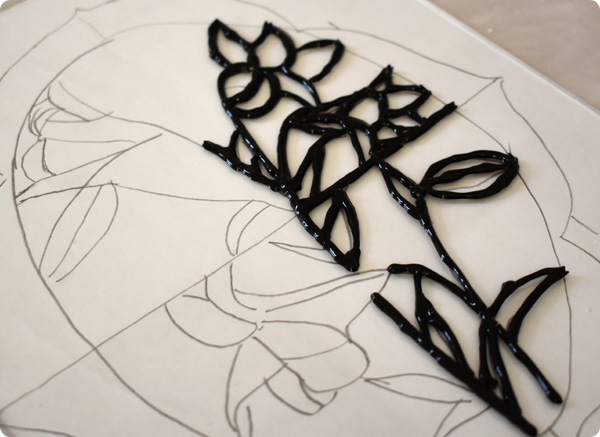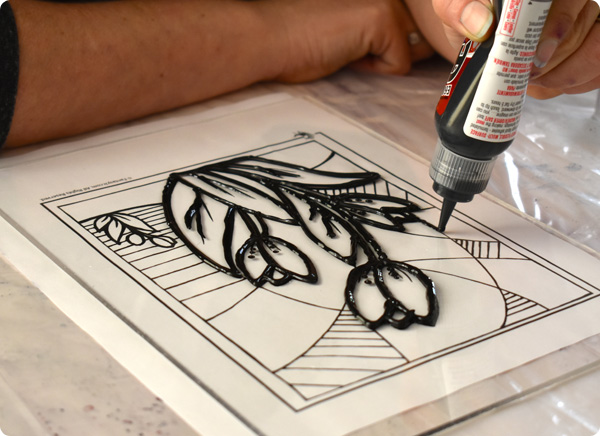 Let your design dry completely. This can take an hour or longer depending on how humid it is where you are working. If you want, you can use a hair dryer or heat gun to speed things up, but keep it moving to avoid heating the plexiglass too much, as this can cause it to warp.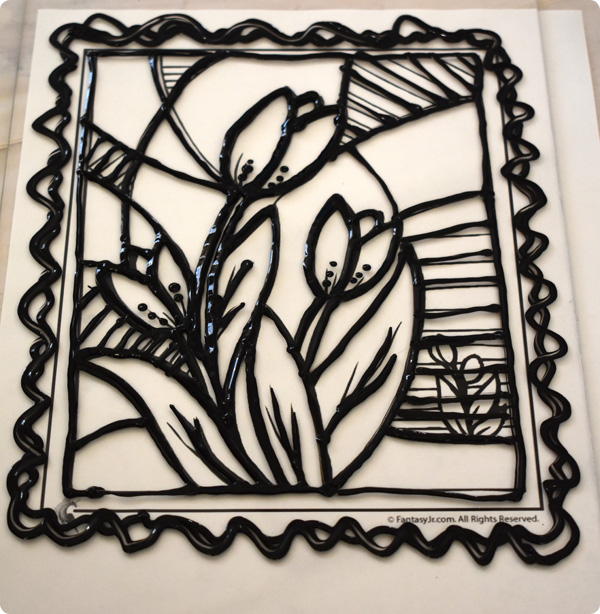 Time to paint! Using the squeeze bottles of Pinata start filling in the color. You can use more than one color in an area of the design to get that swirly stained glass look.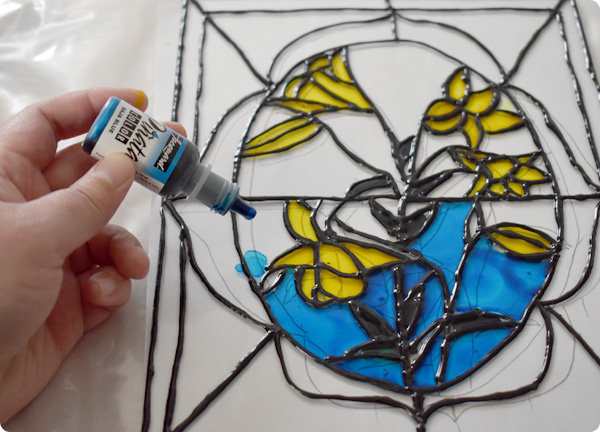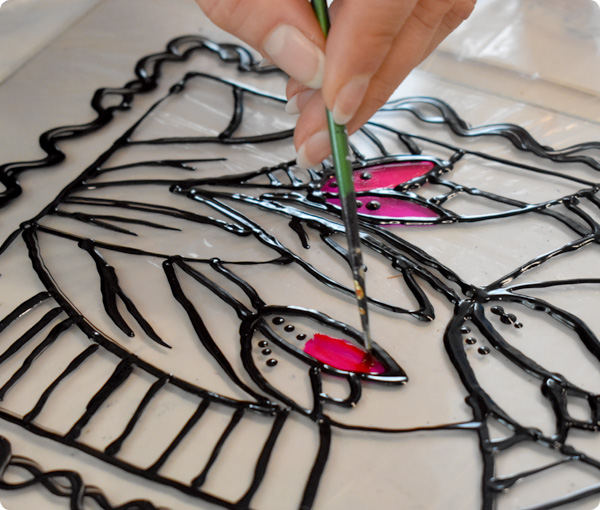 Pro-Tip: We found it helps to use brushes to do thinner coats and for blending while the Pinata paints are wet. You don't have to use them but they made a big difference with the darker colors.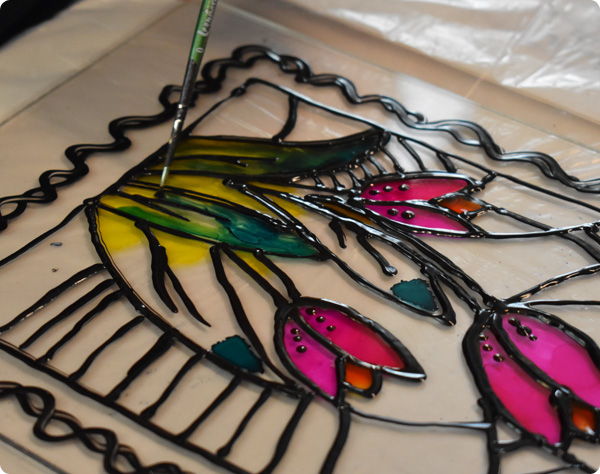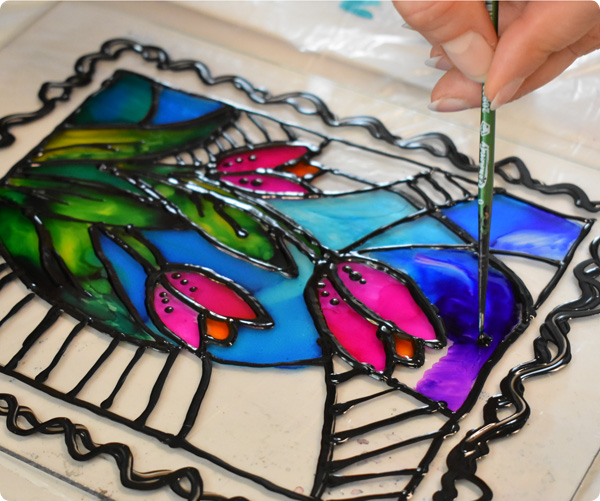 Once you have filled everything in, let the panel sit flat until dry. Drying generally takes about 20 min, as the alcohol inks dry quickly, but it depends on humidity and how much you ink you used.
Your stained glass panel is ready to hang or prop up in a window.