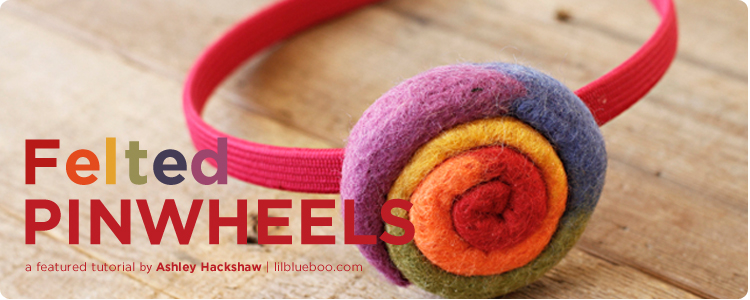 Have you tried felting yet? It's so easy and a fun effect. We've been making these little mixed color pinwheels for accessories. Boo's favorites are the rainbow ones. With this technique using pipecleaners it's easy to make a long "rope-like" piece of felted wool.
To Make Your Pinwheels
First, you need some wool roving (I got mine from Dharma Trading)…..and a little bag goes a long way. It comes in a variety of colors.
To start I began wrapping a small piece of wool roving around the end of a pipecleaner: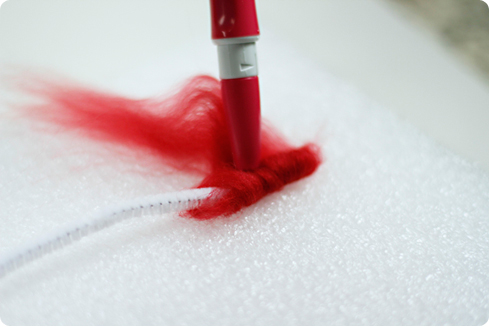 Using the felting pen I punched it in a few places to secure it in place. (See my basic needle felting tutorial here to understand this process fully)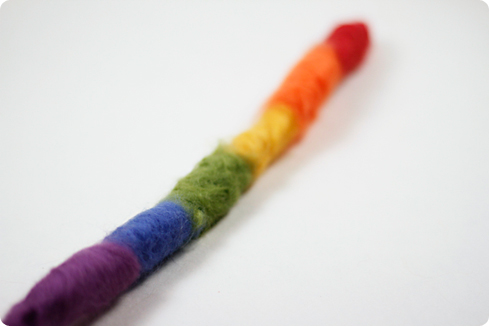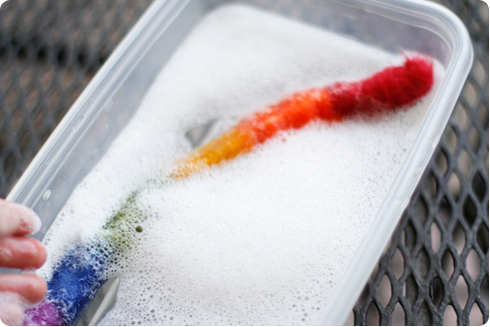 Shopping list:
Hot glue gun
Dishsoap
Plastic kitchen saran wrap