A cute, easy and fun-to-make accessory gift. Make them for (or with) your bridal party, to commemorate The Big Day.
Let's get started!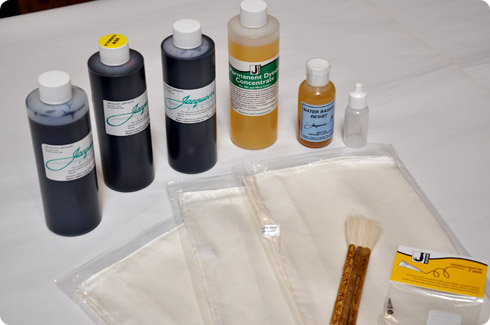 First, pre-wash your scarves with some Dharma Professional Textile Detergent, then dry and iron them.
Set up your stretcher frame and stretch a scarf across it using the hooks that come with the frame. If you want to, you can make your own PVC frame or one from canvas stretcher bars.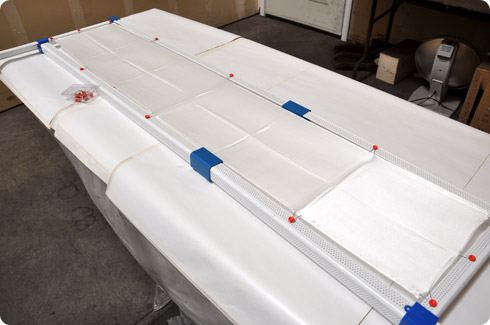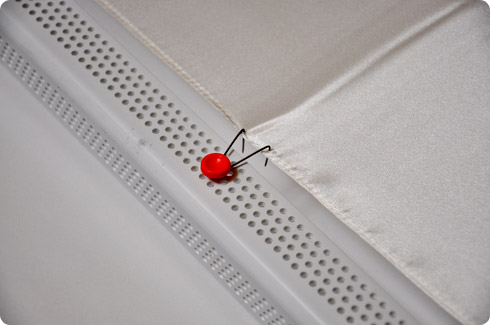 Fill your gutta bottle with resist and do a quick test on some paper or scrap fabric to make sure it is flowing smoothly.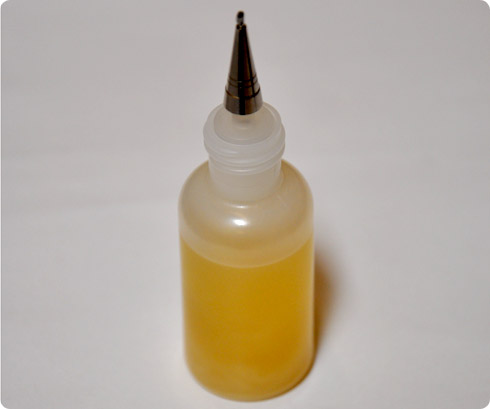 Now write out your message with the resist on the fabric. Touch the tip of the bottle to the fabric and hold the bottle at about 45 degrees to the fabric. Squeeze the bottle gently as you move across the silk to get an even line. You don't need to push down hard into the fabric, only light contact is needed to make sure the resist penetrates the silk.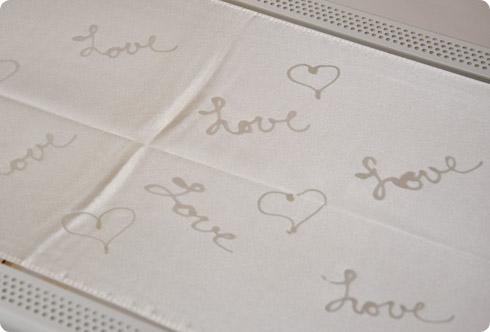 We chose a few different messages to write on our scarves; "Just Married", the date, a love poem, the names of the bride and groom are all great options. Get creative.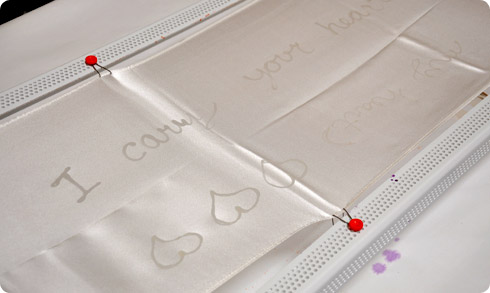 Once you have written out your message the resist needs to dry, this can take about an hour or so depending on how humid it is. If you are impatient you can use a hair dryer to help speed it up.
Next, using the chinese wash brush or sumi brush, apply your color(s) over the whole surface of the scarf. Don't worry about making it a perfectly even shade, the variations will be part of the charm. Just be careful not to work too close to the resisted areas as you don't want to loosen up the resist.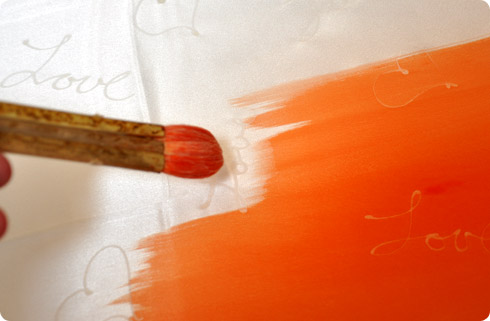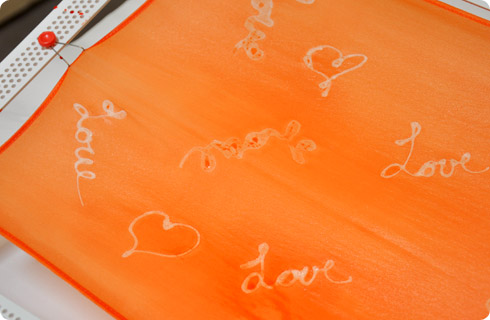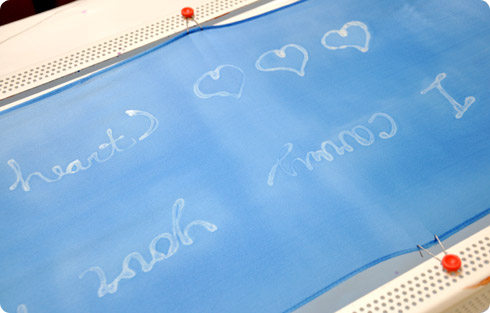 Let the scarf dry a bit before removing it and going on to the next step. You can set it aside to finish drying.
Once you have finished all your scarves you can set them either by steam setting them or using Jacquard Dyeset fixative. For the dye set fixative dilute an ounce (2-3 tablespoons) of Dyeset per quart of cold tap water. Prepare about 3 Quarts per 45" square of fabric. Immerse the fabric in the fixative bath and stir for about 5 minutes, then rinse the fabric in a container with liquid soap and running water. Do a final wash with textile detergent to remove any leftover resist and excess dye. Dry and iron your scarves and they are ready to go for the big day!