Shopping list:
Plain white spaghetti strap cotton dress
Liquid fabric paint - (The paint I recommend is Dyn-A-Flow because it is more of a dye.....but you can try diluting regular fabric paint as long as there isn't too much pigment in it to clog up your sprayer.)
Plastic stencil (the butterfly one is from Tattered Angels)
Black Fabric Mate Pen
Let's get started!
I made this new dress for Boo using the same reverse stenciling technique that I used for last winter's snowflake dress. It is a quick and foolproof way to make a quick unique dress. This would be a great project for a tween/teen party!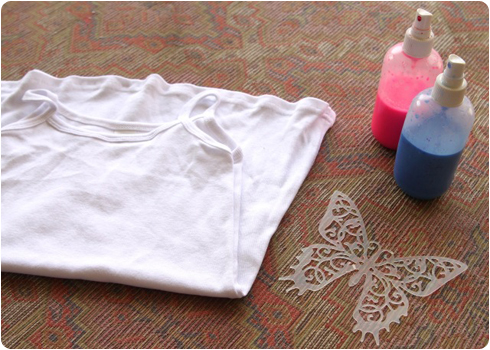 I put the stencil on the dress and sprayed enough of the fabric paint to leave the image behind:
Then I would blot the stencil dry with a paper towel and move it to another area of the dress and use my blue color. Where the pink and blue colors come into contact the pretty purple starts to form: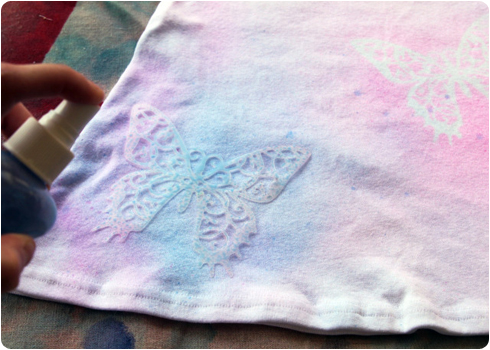 Every so often instead of blotting the excess spray off the stencil.....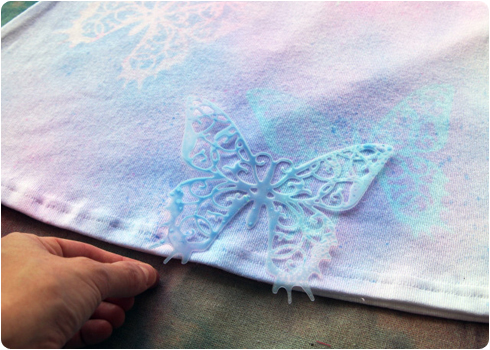 ........I would just flip it over and put it on another part of the dress and use my paper towel to press it into the dress....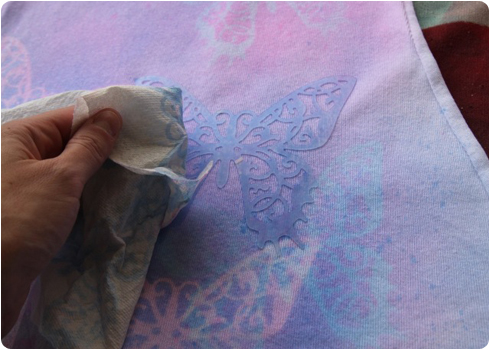 ......leaving the excess ink behind and a layered effect.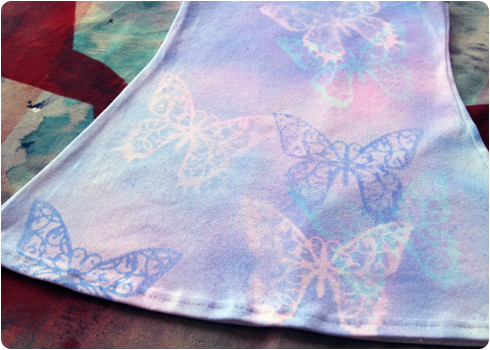 I kept repeating this process over and over (letting the dress dry when the fabric got overly damp) until I got a medium pink, blue and purple mottled look. Then I used a black Fabric Mate Pen to draw a few butterfly outlines onto the dress.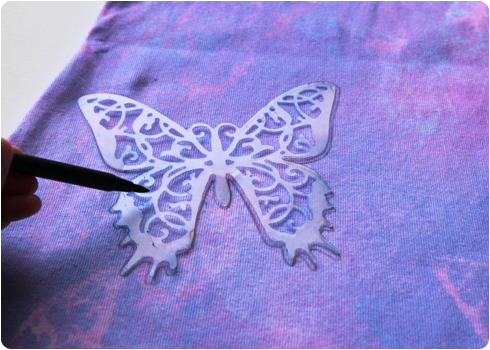 I ironed the entire dress to set the colors.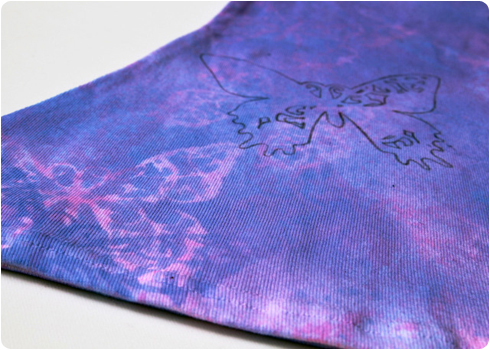 Finished dress!