Thanksgiving Flower Wreath
a Dharma featured tutorial
All you need is an embroidery hoop, jute cord, ribbon and fake flowers to make such an elegant decoration. Hang it on the wall by itself or groups of the same size and different sizes. You really can't go wrong because this makes for a perfect wall accent to display above a wonderful table spread. These wreaths are interchangeable for any holiday (or keep them up year round because they are just so pretty to look at)!
Let's get started!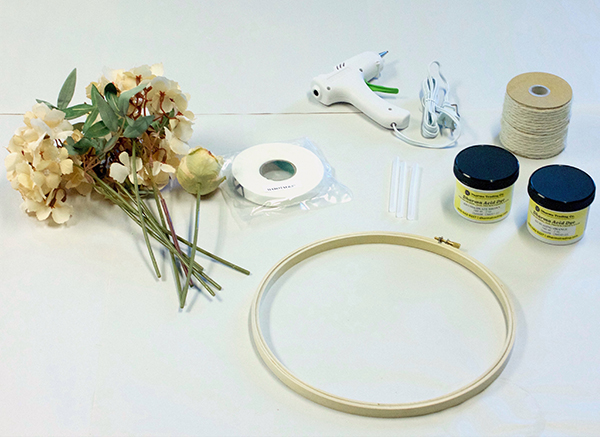 I began by dyeing the ribbon using the Stove Top Immersion Dyeing method. For both colors I added in a couple of ribbons at 10 minutes apart to achieve lighter and darker shades. Although, I have to recommend buying your flowers first before choosing your dye. I dyed first and ended up not using the ribbon dyed with #423 because it didn't fit the aesthetic of the flowers.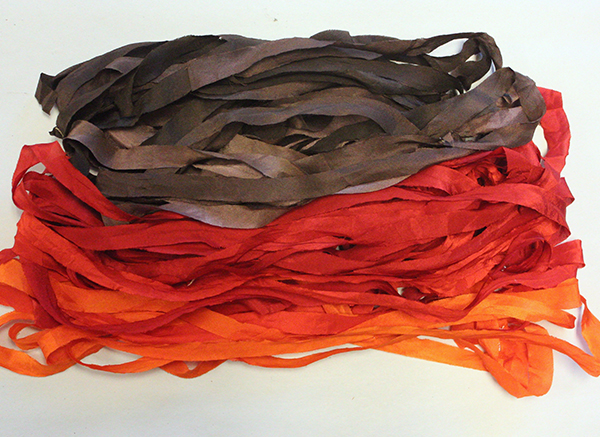 The next step is to wrap the jute cord around the wooden embroidery hoop, securing the cord as you do so with hot glue. This is optional because the look without the cord and just the wooden hoop is almost as nice. The cord definitely elevates it to have a more rustic feel. Keep in mind you can dye the cord or even paint the wood.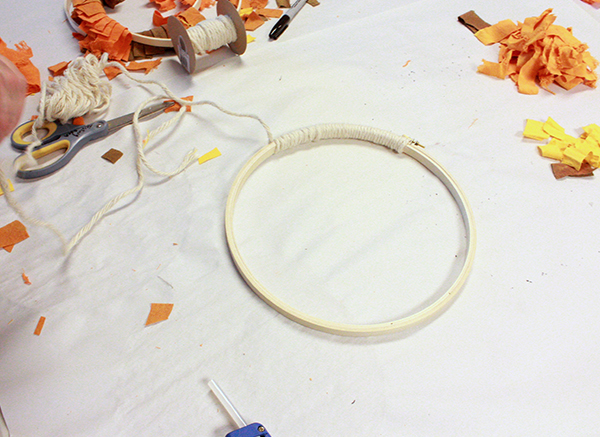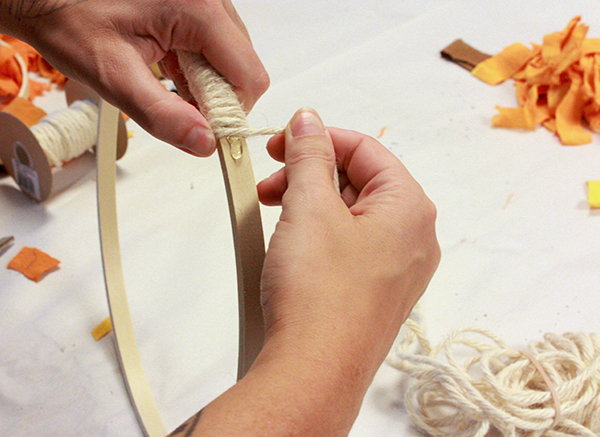 I laid down the fully wrapped hoop to figure out where I wanted to place the flowers and ribbon. I took the stems off the flowers and tried a few different areas until I found it the most pleasing to the eye. Then I tried out the ribbons and I decided to not use the orange ribbons.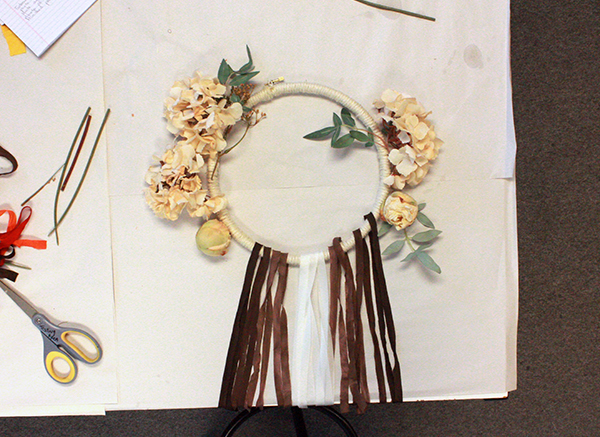 Now that I had my game plan I attached the flowers with hot glue. Be careful not to have the flowers be bulky on the back side or the wreath won't lay flat against the wall.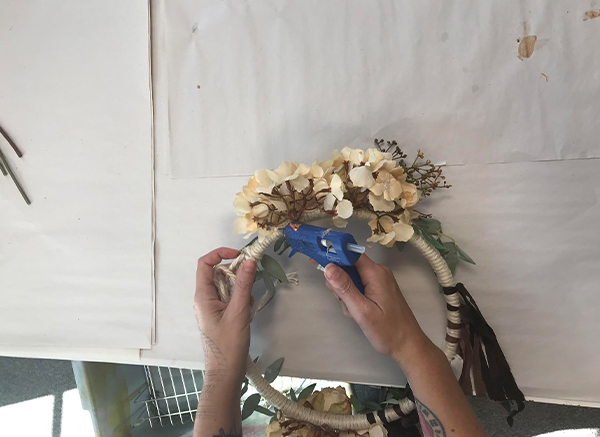 Then I tied the ribbon onto the bottom one by one and cut the lengths so that it was longest in middle.