Microwave Dyeing with Silk and Acid Dyes
Silk Scarves are a great way to add a little color to your life and it is easier and faster than you think to make your own amazing hand dyed scarf. This is a great project for making quick gifts, as a fun activity with a bunch of friends at a party, or for making play silks for the kids. Scarves or fabric done this way come out deliberately mottled and often with interesting color splitting. Wonderful visual texture! Please note that this tutorial was done using an 800W microwave. Your ideal time and temperature requirements may vary so exercise caution and keep a close eye on your oven while heating your silk to avoid damage to your material as well as your microwave.
Shopping list:
Acid Dyes: we used Dharma Acid Dye in #455 Royal Purple, #460 Saffron Spice, #461 Avocado
Citric Acid or white vinegar
Plastic Spoons
Hot Water
Microwave steamer bags or a microwavable dish just for dye projects
Written and Photographed by Elizabeth Holdmann for Dharma Trading Co.
Let's get started!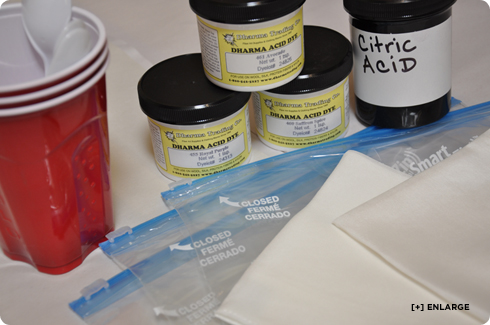 Arrange your scarf.
Use Rubber bands to tie your scarf. On the Habotai scarf we made random gathered pleats and used two rubber bands to loosely hold them.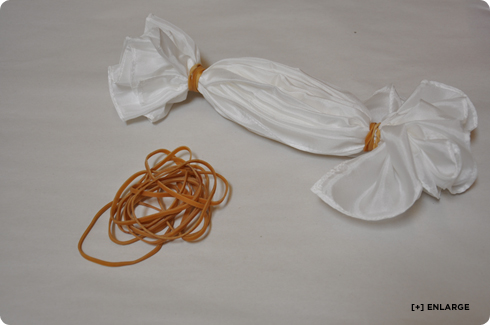 Wet your scarf.
Dunk your scarf in hot water to get it wet all the way through and squeeze out the extra water.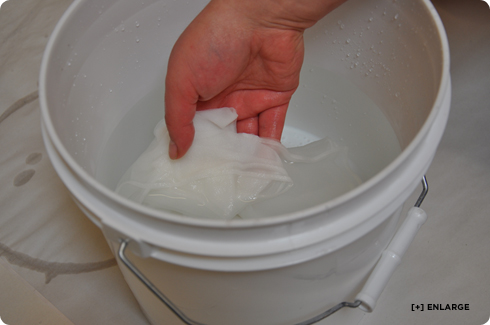 Twist and roll. With the Chiffon scarf we twisted down the length of the scarf and wrapped it up around a finger to make a knot of sorts.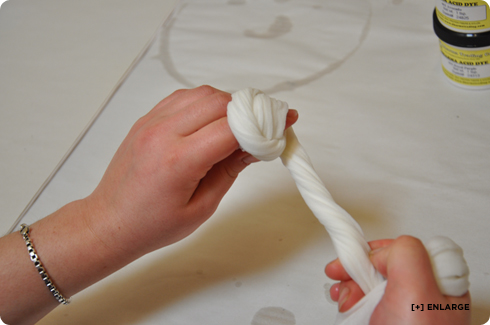 Crumple your scarf into a lump.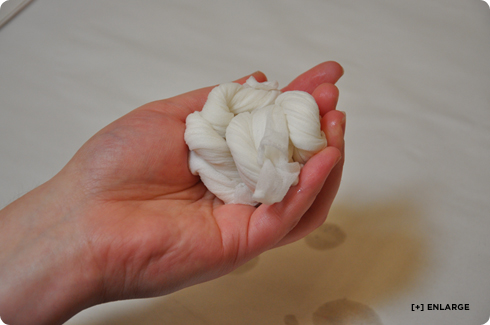 Get creative! You can stitch, clamp, and knot up your scarf anyway you want play around and see what results you get.
Put your scarf into your bag or dish.
Sprinkle on citric acid and acid dye.
Using only about ½ tsp of dye, sprinkle it over your wet scarf.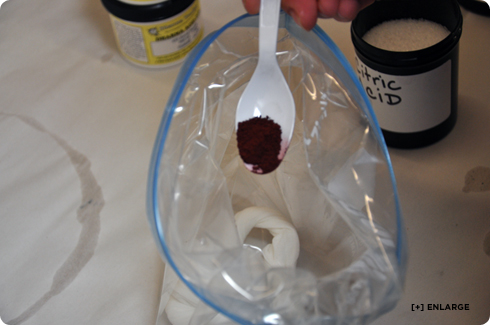 Using about 1 tblsp of citric acid, sprinkle it over your wet scarf.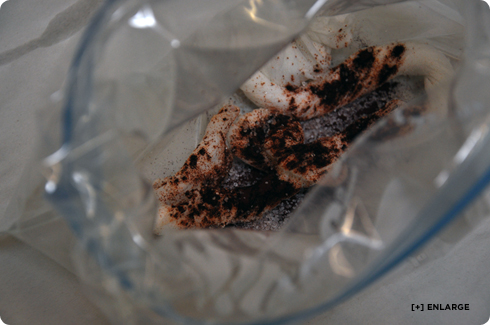 Add the water.
Pour in enough water to saturate your scarf, about ½ cup depending on scarf size. Smush the scarf around to help get the dye and citric acid dissolved and penetrated into the scarf.
Hint: If you add more water and smush more your color will end up more even but less interesting, it is up to you.
Microwave your scarf.
Close up your bag so there is about a 2 inch gap, you want it to vent a little. If you are using a dish, cover it in plastic wrap but leave a little vent on the side.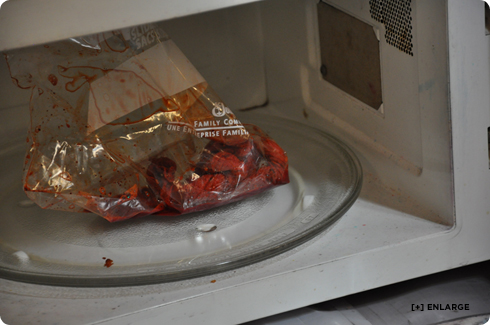 Microwave on High for about 2 min. Important: You may need less time or need to pause the heat so keep an eye on it. The bag will swell and you may need to pause the microwave to give it time to cool and deflate. Never walk away.
Let your scarf rest for minute while you check the bag. You want the water to start turning clear. If the water is not yet clear, put the scarf back in for another 2 min.
After the second 2 min let your scarf cool down.
Wash out your scarf.
Once the scarf is cool, rinse it out with cool water. After a first rinse remove any rubber bands, ties, etc. Then keep rinsing with cool water until the water runs clear.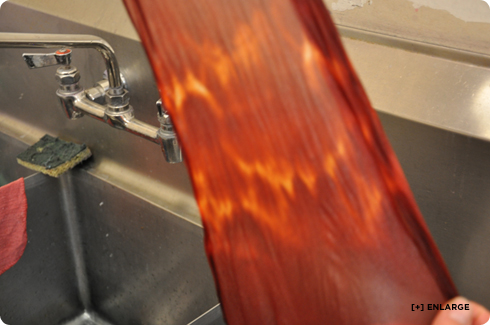 Using some kieralon give your scarf a gentle hand wash with some lukewarm water. Use cool water to rinse out the Kieralon until the water runs clear.
If you want you can use some Milsoft Fabric Softener to return some of the soft hand to the silk.
Once your scarf is dry it is ready to wear. Iron it if you like your silk more smooth and shiny.