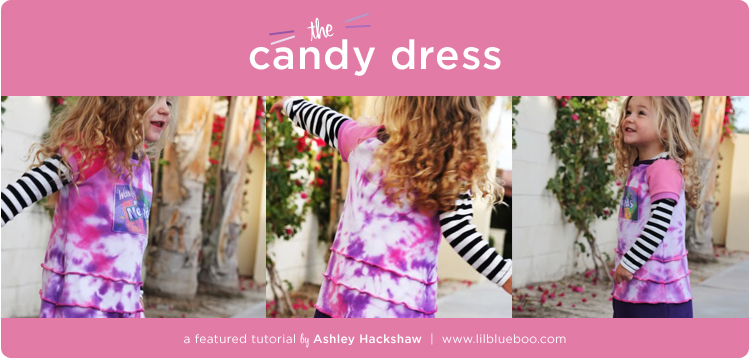 Shopping list:
Let's get started!
I am addicted to sweets. I am constantly buying candy and I am always trying to find ways to use the colorful packaging in my projects. Here is Sienna's new favorite dress I made using a colorful Nerds box and some tie dye: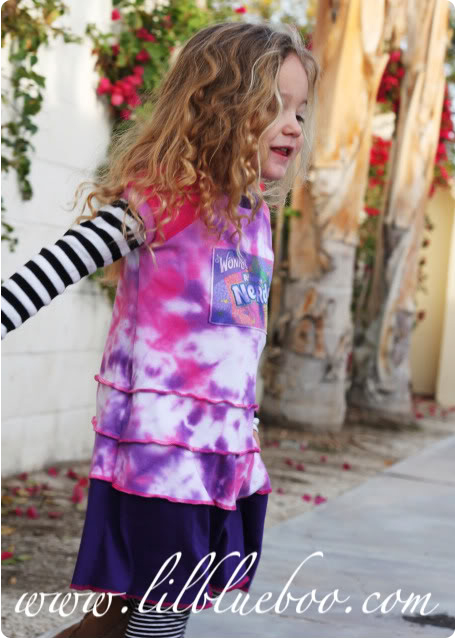 She wore it for three days straight. I finally got her out of it tonight by promising she could wear her tinted goggles to dinner (see bottom of the post for that photo).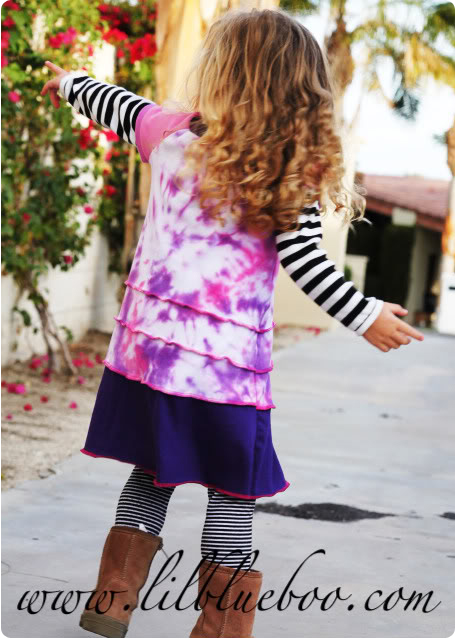 She pretty much looks like she got tangled up in the Willy Wonka conveyor belt.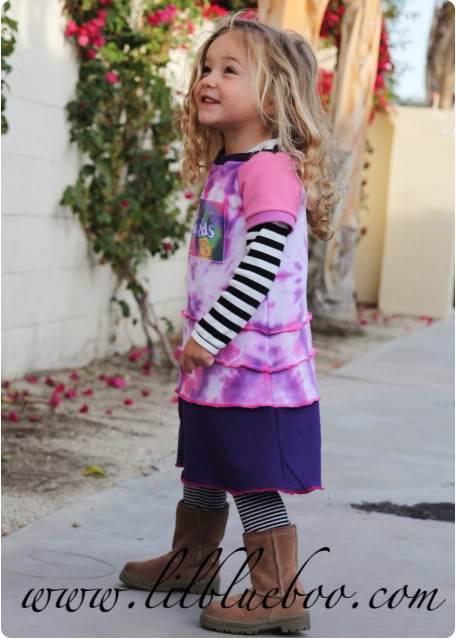 Look how great all these packages are! The Nerds were my favorite for Sienna and I thought the Hot Tamales would be perfect for a boy. I scanned them into my computer.....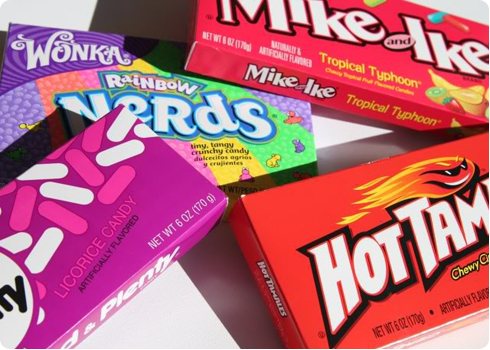 ....and printed them out on transfer paper. This was the first time I've used Dharma Trading's Super Soft Transfer Paper and I am now officially hooked.....this stuff just feels like part of the fabric after one washing (the other stuff I was using felt a little plastic-like....and is going in the trash).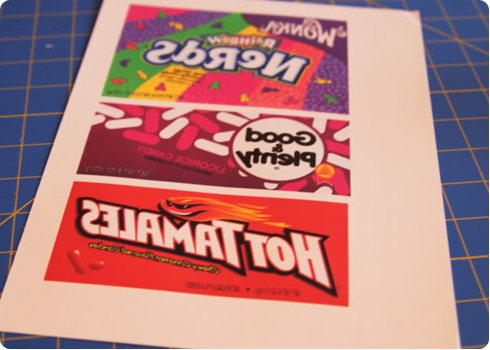 For this particular dress I made a patch to sew on, but you could iron the transfer directly onto the dress as well. Make sure to follow the directions for the transfer paper you are using.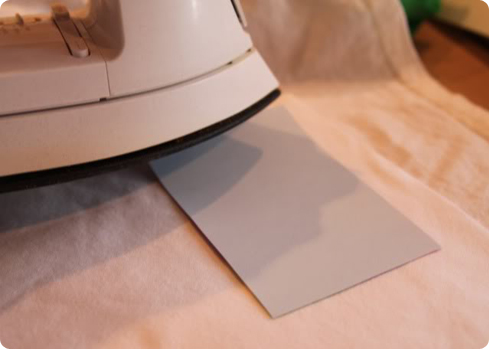 Peeling the backing off is the best part.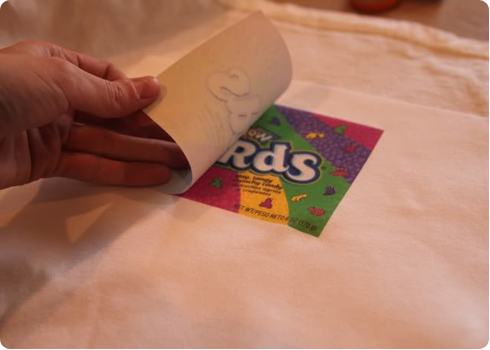 I adhered my patch to the dress using fusible web and then stitched it into place.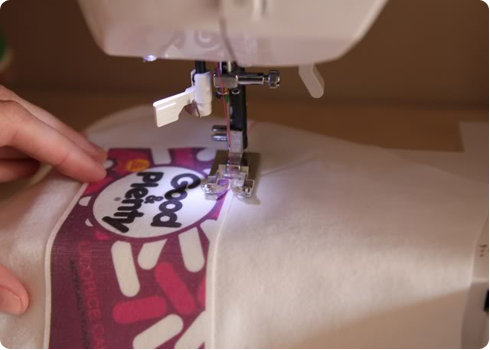 Once the transfer was finished, I soaked the dress pieces in water mixed with Soda Ash to prepare them for dying.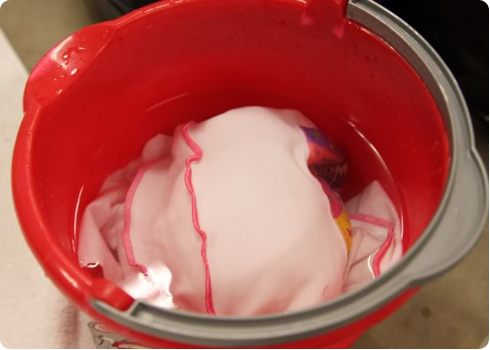 After soaking for a few minutes, I took the pieces out of the water, squeezed the excess water from them (use good gloves), twirled into little spirals and secured with rubber bands.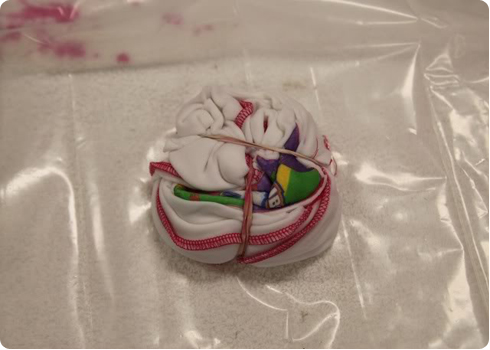 Next, I covered them with pink and purple dye (diluted more than Dharma's instructions, for pastel colors), wrapped them up tight in plastic and left them overnight.
The next morning I rinsed out the dye really well and ran the pieces through the wash with hot water. Here are the finished pieces before I sewed the rest of the dress together. I love how the dye becomes part of the transfer.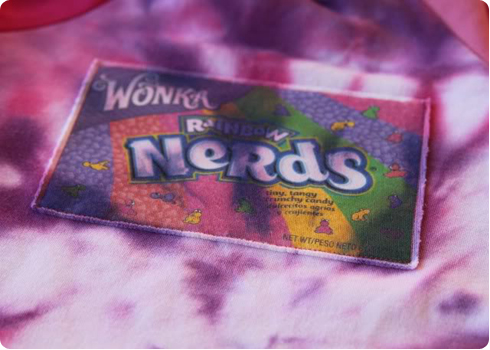 Sienna's replacement outfit for dinner tonight.....only because she got to wear the goggles.