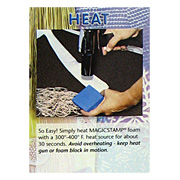 1. Heat foam block with a heat gun or hair dryer in a constant motion all over area (300F to 400F) for about 30 seconds.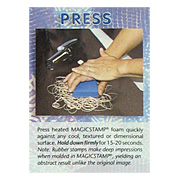 2. Press the foam block quickly against any textured surface. Hold in down firmly for about 15-20 seconds.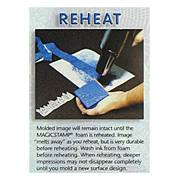 5. Reheat. You can wash your stamp with water and a little bit of soap. The stamp holds its impression until your heat it up again!