RECOMMENDED MATERIALS TO SCREEN-PRINT
Yudu inks are designed for use with textile fabric: cotton, 50/50 poly/ cotton blend, and similar fabrics. Yudu water-based inks are water soluble and easy to clean up. to let your voice be heard. OTHER MATERIALS TO TRY:
CAUTION
Printing on materials other than textile fabric may yield different results.
1. CREATE DESIGN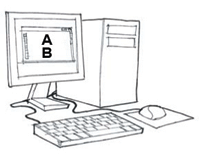 Your box should contain the following: Create design on computer. For multicolored designs, separate colors into different layers.
TIP: Not all designs need to be created on the computer. Be creative by drawing freehand on your transparency.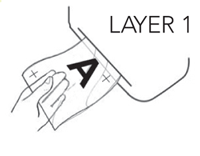 Print design in black on Yudu blank transparencies. For multicolored designs, print each layer separately. Print on dull side of transparency. A moist finger will stick to dull side of transparency.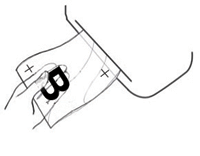 TIP: For multicolored designs, you may find it helpful to create registration marks on each layer in the exact same spot. This will allow you to easily line up layer 1 and layer 2 later.