Featured Artist : Sowmya Parigi
|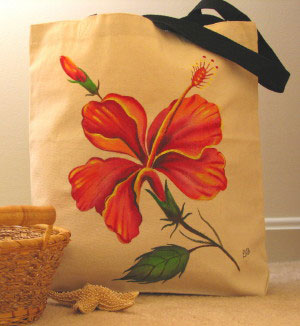 Artist Bio / Statement
My Bio
Sowmya Parigi is the Owner and Artist of SVA "One's Own" Creations, Inc. (www.sva-creations.com).
SVA means "one's own" or "self" in the ancient language of Sanskrit. I wish to express my creativity, inspiration, and zeal for life through the medium of art, and strive to render my work as original and unique as possible. SVA also symbolizes the feelings of joy and satisfaction that I truly believe one shall obtain when they own a SVA creation. At SVA, art meets attitude, beauty, fashion, and flexibility. SVA also offers a wide variety of custom artwork.
Each piece is well thought about and freshly hand-painted from scratch, and so comes with a one-of-a-kind guarantee. Also, standing true to the concept of SVA, I make sure no two pieces are exactly alike and that minor changes are made even within similar designs. As an artist, the joy and challenge of painting on fabric seems unparalleled, as each piece of fabric has its own distinct character and tolerance toward the color application process.
I love creating unique designs on fabric (mostly natural such as cotton, silk & jute), a process which blends my originality, my personality, my love for colors, and my admiration for nature. I try to incorporate variety within my designs as is reflected in the work on my introductory cotton totes, for sale on my website. I believe in simplicity when it comes to materials and equipment used for artwork, and my residential studio reflects the same idea.
I use Jacquard textile colors that are permanent, washable, dry-cleanable, non-fading, lightfast, and non-toxic for all of my fabric art. Dharma is my favorite site for art materials.
I begin every piece of work with a passion and commitment for excellence, and I know it's complete when it speaks for itself. When people see my work, I would like them to see a reflection of their own enthusiasm for life and all that is beautiful. My goal is accomplished when one truly enjoys my creations.
Contact Info