Nothing like a 15 minute project to get your heart pumping. This little bear tee is so simple that you can have it done while you wait for your oatmeal to cook. Okay okay, on the stovetop. But seriously, this is an easy technique using a cool cool product that I'm super excited to show you (my new fave for sure).
Shopping list:
Freezer Paper
Un-iodized Salt
Let's get started!
Draw or print (with a printer) a large design on some freezer paper. I used this big bear, which you're welcome to as well, don't mention it. A shortcut I always use is to cut a piece of freezer paper exactly 8.5 X 11, and then throw into the paper tray of your printer and print straight on it. Cut out the design with a utility knife, being careful to always pull your blade down. Iron that bad boy (shiny side down) onto your tee or what have you. You're effectively masking off this design so you can now print or stencil over it.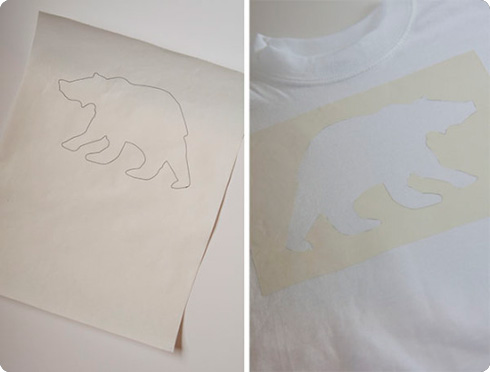 Cut a long length of masking tape and stick to a cutting mat. With a rotary blade, cut down the center of it. You could also use a utility knife if you find yourself rotary-bladeless. The goal is to have very thin cuts of tape. Tape in a stripey pattern all over the the bear, cutting more tape as needed.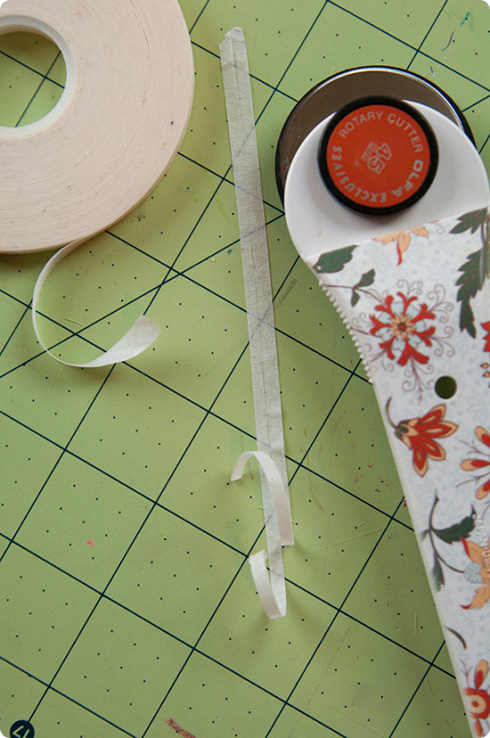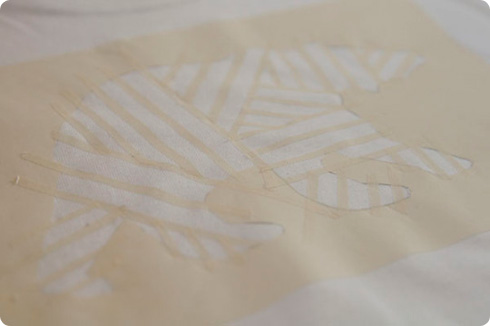 Now for the cool juice. Here's the 411 on Color Magnet. It's a color attractant that when applied, dried, and then dyed, will magically attract more dye creating a completely permanent (won't fade and creates no stiffness whatsoever) two-tone effect, which I really just can't get enough of. I LOVE THIS STUFF! It comes in a pen with a foam pad tip as well, which is perfect for stenciling. Apply this stuff on your masked out bear, and allow to completely dry.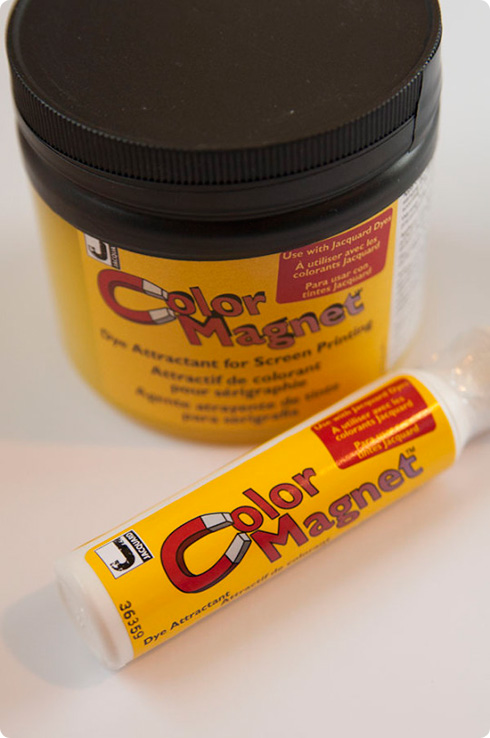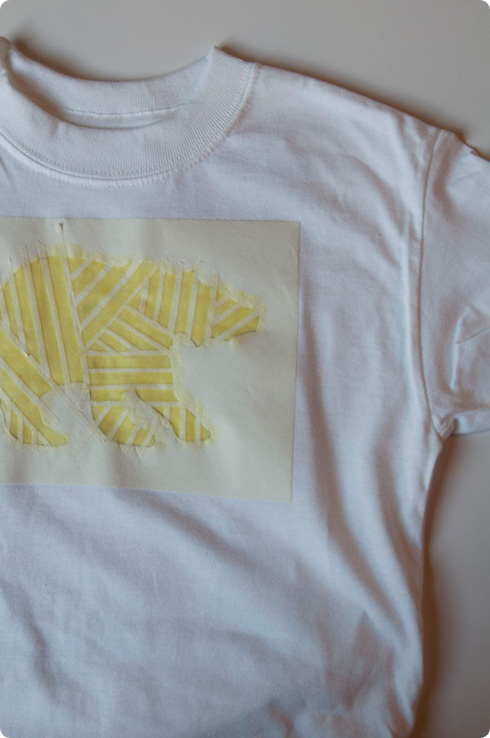 Once dry, remove all tape and freezer paper, and then dye it with the Tub Dye Method and Fiber Reactive Dye. I used this Hanes Youth Beefy Tee, and Dharma Fiber Reactive Dye in #47, Chartreuse. You'll end up with something like this.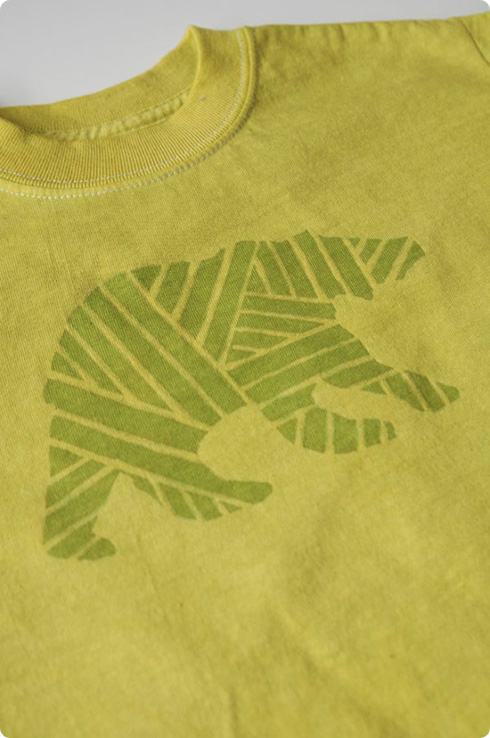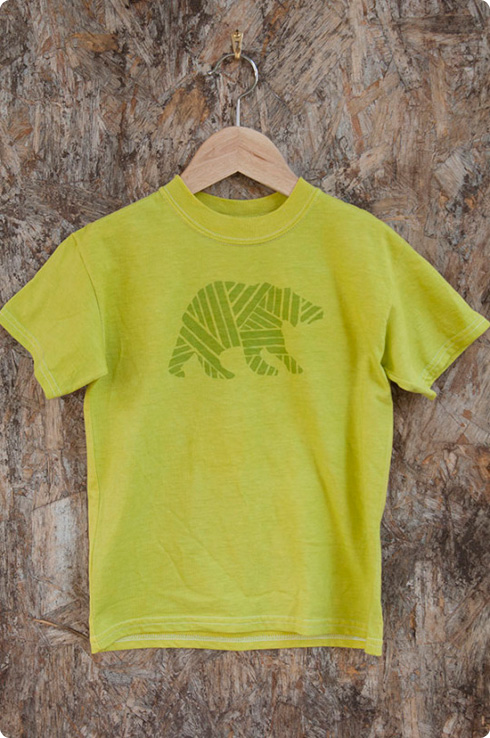 Fun, right? This masking technique also works really awesome with small scale pattern stencils. I used this technique for my very own bear tee (pictures forthcoming), as well as a top using color magnet and this masking tape design, which is rad and I can't wait to share.
This tutorial was provided by Miriam Tribe, from her site Mad Mim.