Featured Artist : Rebecca L. Branch
|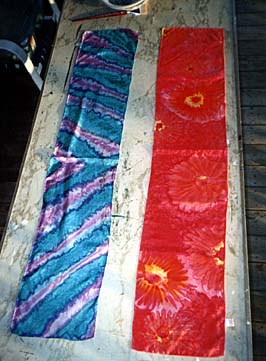 Artist Bio / Statement
I got started in silk painting with a kit I got at, of all places, a sewing expo. I try to be as creative as I can be with my scarves. I use a lot of the products from Dharma Trading Co. I like Presist and the discharge paste. I really like the way it discharges the colors, and you never know what color will come out. I am a big salt fan - the Deka salt was the best.

When I am out shopping, or anywhere for that matter, I look for unique objects that can be used with the discharge paste or the Presist. I like the look of it and the uncertainty of how it may come out. Women love to look and feel pretty when they go out, and it makes me feel good when they wear one of my scarves.
Contact Info
Dharma Products Used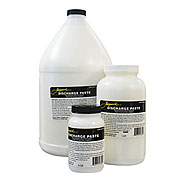 Discharge Paste Color Remover
Great for spot touch-ups. Can be painted, printed, or stenciled on. Use with a steam iron.