It's getting down to the wire to finish finding the perfect gift for everyone on your list! Did you know, you can dye multiple scarves at once in a pot with mason jars?! Awesome I know! And not just solid colors like we did in our Playsilks project but multicolored and sophisticated Devore Silk Satin and Cut Silk Velvet Scarves, like the ones you were coveting in the museum gift shop last week. Time's a wastin', let's dye!
Shopping list:
#AED- Alter Ego Dyes for Viscose Rayon - we used #1, 3, 11
#DUP125- Dupont Dyes for Silk - we used #100, 219, 406, 613, 813
OR get the kit! #AEDK Alter Ego Dyes Kit
#DCS- Devore Silk Satin Scarves- 14x72 - Chrysanthemums, Arabesque, Deco
#SCVS- Devore Silk Cut Velvet Scarves- 9x54 - Diamond, Baroque, Peony
White Vinegar
Salt
Quart size mason jars
Chopsticks or other stirring utensil
Large pot, large enough to hold your mason jars upright
#MS- Milsoft Fabric Softener (optional)
Let's get started!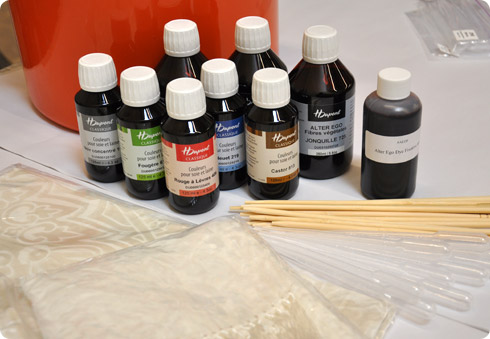 First put your scarves in some warm water with a few drops of Dharma Professional Textile Detergent to soak while you set up.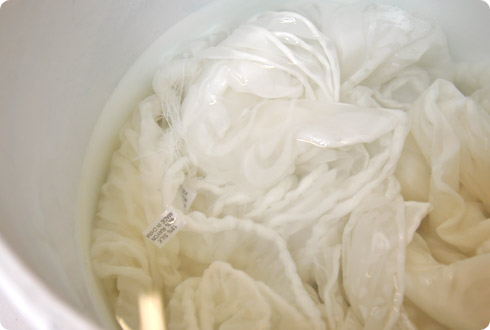 Put lukewarm water in a large pot, just a few inches, as the water level will rise when we put the mason jars in. Put this on the stove or your hot plate and turn on the heat.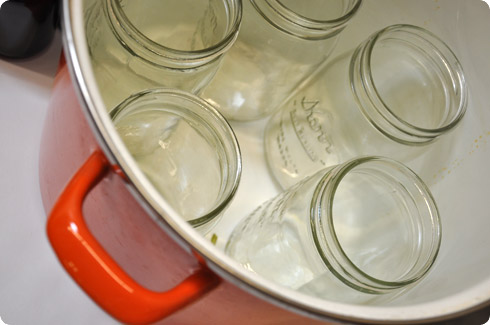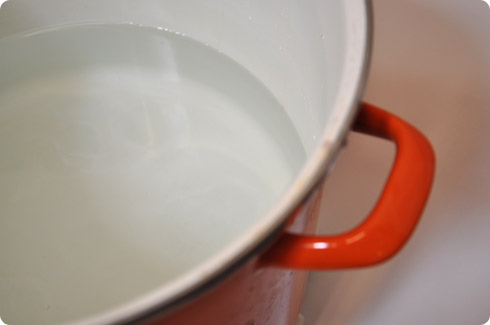 Fill your clean mason jars about halfway full with lukewarm water. Using clean pipettes, add about 1 ml of the Alter Ego Dye fixative, and 1-2 ml of the vinegar, and 1 tsp of the cooking salt. MIX WELL!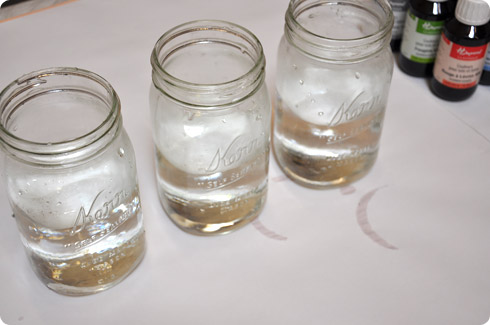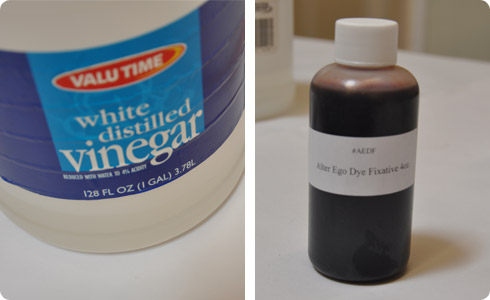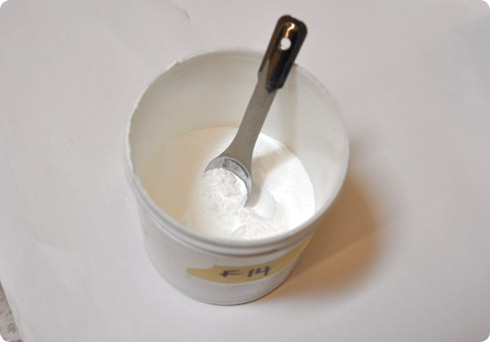 Next select the colors you want for your scarves and add them to the jars. You will need at least one Viscose color (the Alter Ego Dyes) and one Silk color (the Dupont Silk Dyes) but you can mix colors of each type to get new shades. Add dye to taste, there are no hard and fast recipes, we used around 10-15 ml for most colors.
NOTE: The colors will be mixed in the water but they will separate again on the fabric.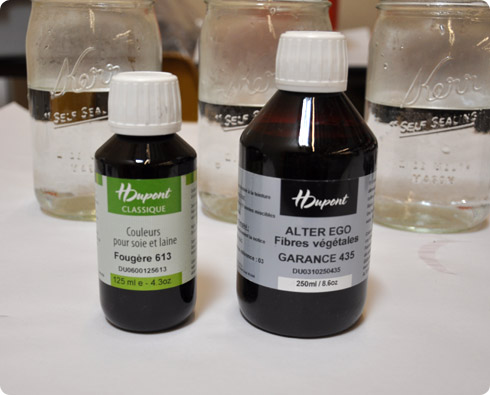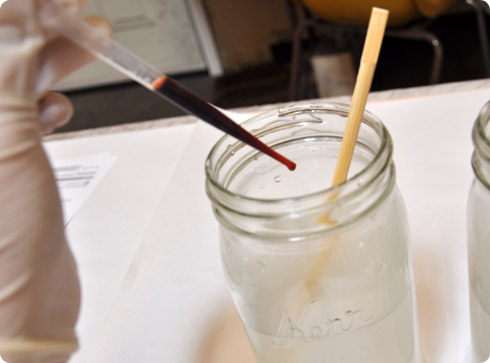 Get your scarves that have been soaking in the lukewarm water, squeeze them out and while still damp put one scarf in each jar. Top off each jar with a bit of of lukewarm water so that the scarves are covered. Stir them a bit to help distribute the dye.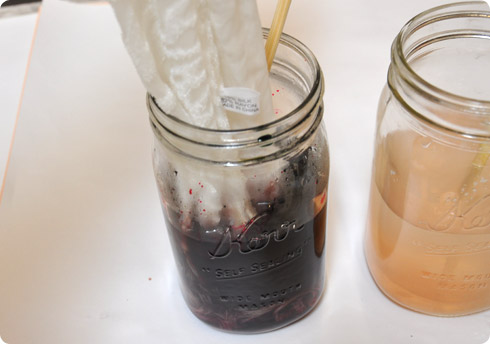 Put the jars into the pot on low-medium heat and stir gently now and then in order to homogenize the dyes. Then increase the heat up to boiling over 20 minutes. After that, keep at a simmer for another 20 minutes.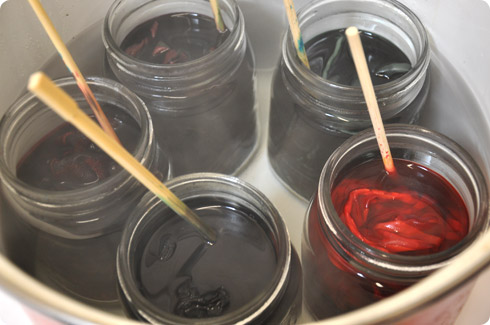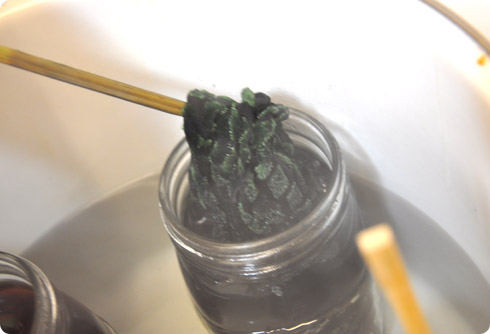 Turn the heat off. Carefully remove the jars and leave to stand for 10 minutes.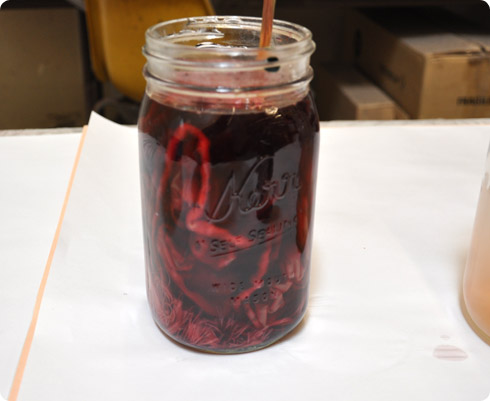 Rinse the scarves under cold running water and then wash in lukewarm water and Professional Textile Detergent. Finish by soaking in some warm water and Milsoft (this helps a lot with the rayon fringe), then rinse in cool water and squeeze out the fabric.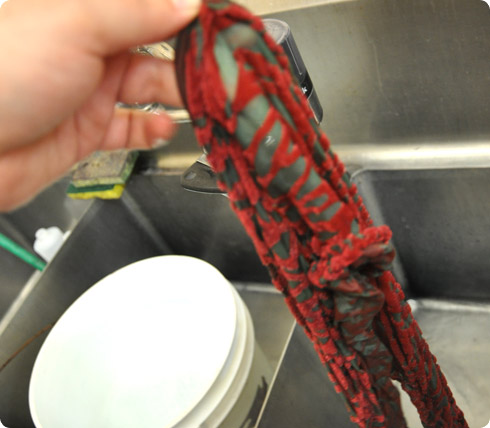 Lay the fabric flat on absorbent paper to dry or, better still, iron the fabric on the wrong side, protecting the iron with absorbent paper.
Your beautiful scarves are now ready to wear or give as unique gifts that will be cherished forever. Pro-tip: these scarves make pro-level wrapping 'paper', also known as Furoshiki. Check it out here!
/home/did-you-know-about-furoshiki.html
/information/how-to-make-your-own-furoshiki-tutorial.html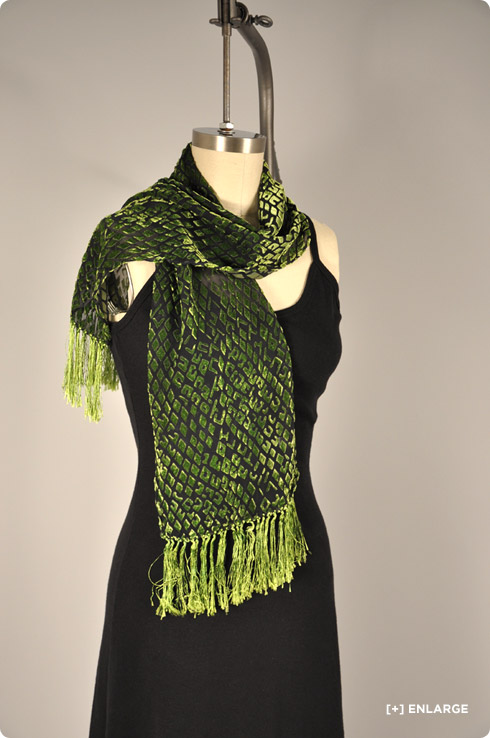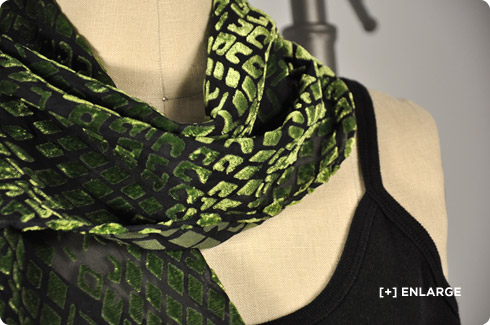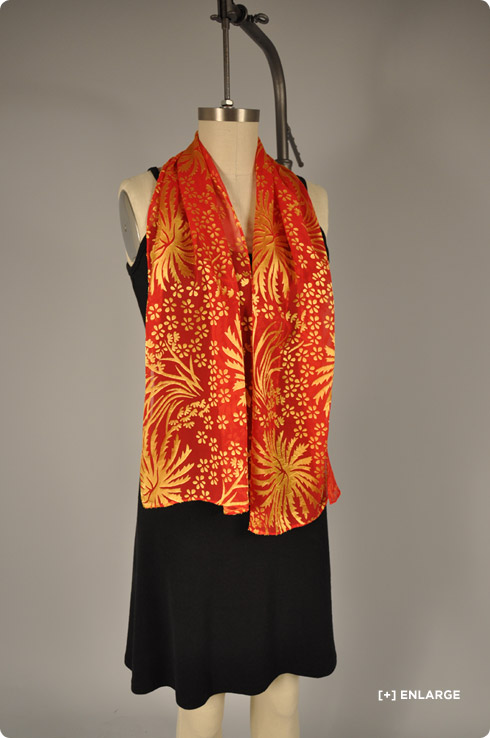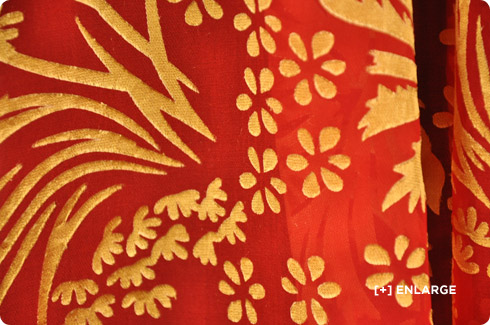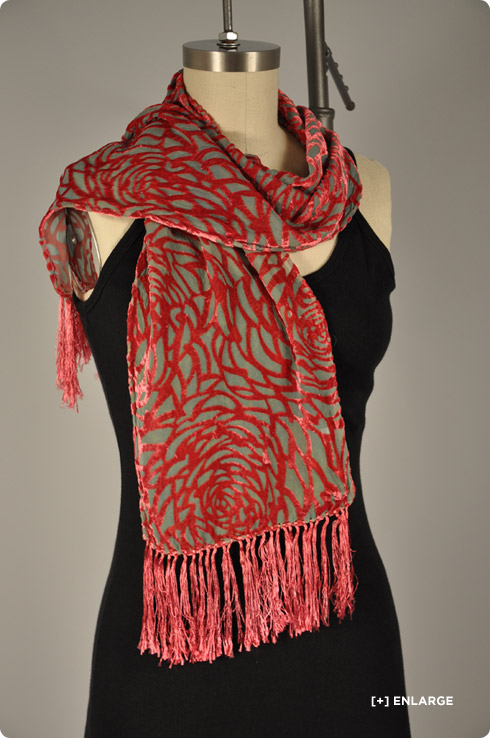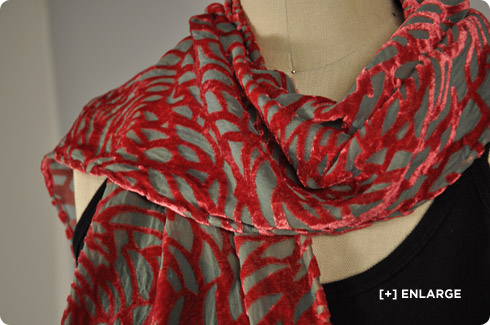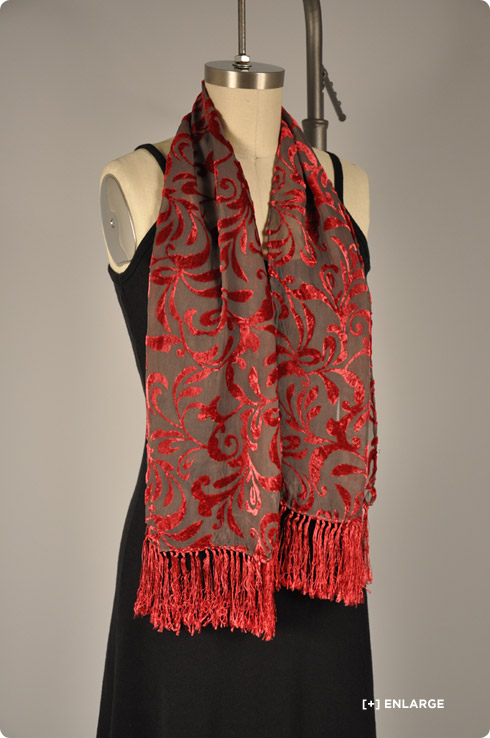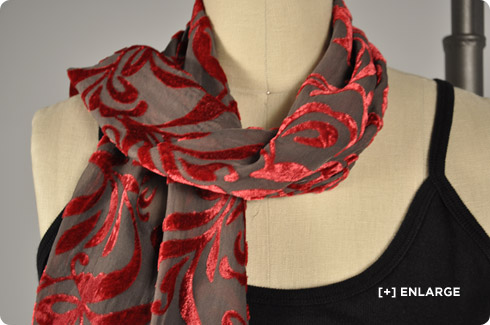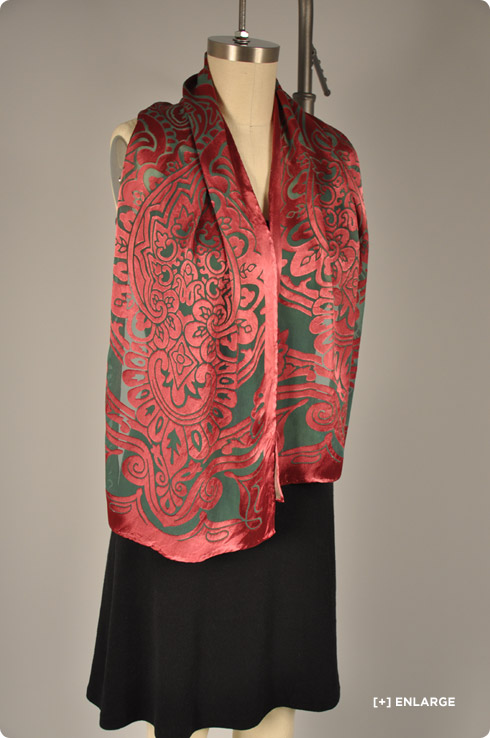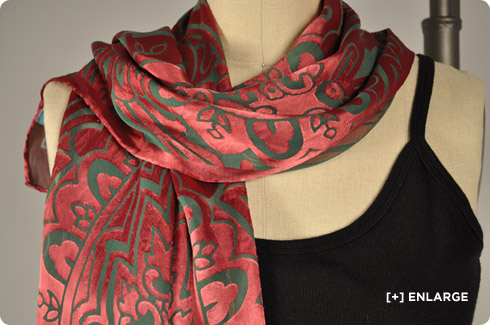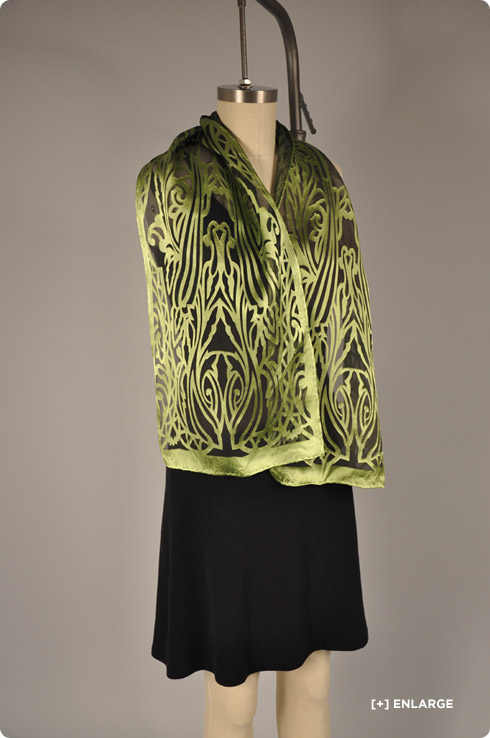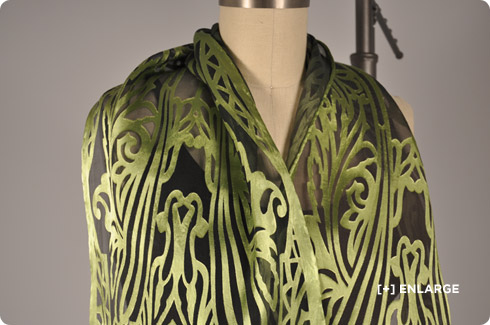 If you like this, check out these other quick scarf projects:
Play Silk Rainbow Scarves
5 Minute Silk Scarf
Bread Bag Dyeing
Written and Photographed by Elizabeth Holdmann for Dharma Trading Co.