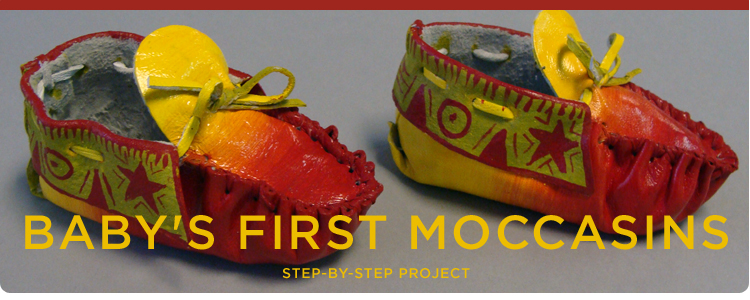 Shopping list:
Angelus Leather Paint 1 oz. - #75 Yellow, #64 Red
Baby's First Moccasins Leather Kit
Angelus Acrylic Finisher 4 oz. - High Gloss #610
Loew Cornell Fabric Painting Brushes Flat 6mm x 8mm
Loew Cornell Silk Painting Brushes Liner 1.5mm x 12mm
Let's get started!
Keep your little one's toes warm in a pair of custom moccasins. Don't have a little one? That's OK, chances are someone else does and these are just too cute not to make!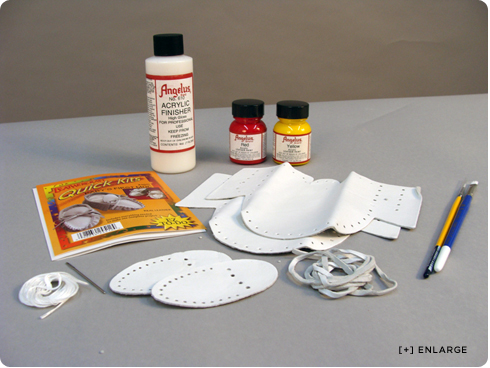 To Make your Baby Moccasins:
Step 1:
Lay out the moccasin pieces and apply paint on the smooth leather side. In order to achieve the ombre´ effect you can blend the colors together on the leather itself or you can use a mixing pallet (#MP) in order to mix an orange. Let the first coat dry and then apply a second coat.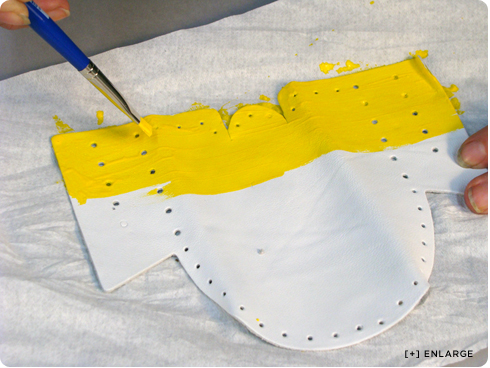 Step 2:
Once the paint is dry, apply 2-3 coats of the finisher letting the coats dry in between applications.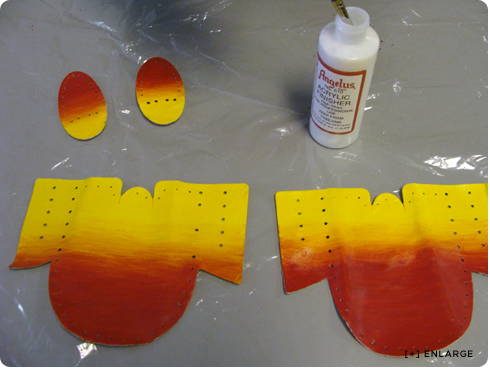 Step 3:
When the last coat of finisher has dried, assemble the moccasins using the instructions that are included in the kit. It will be handy to have a pair of scissors within easy reach.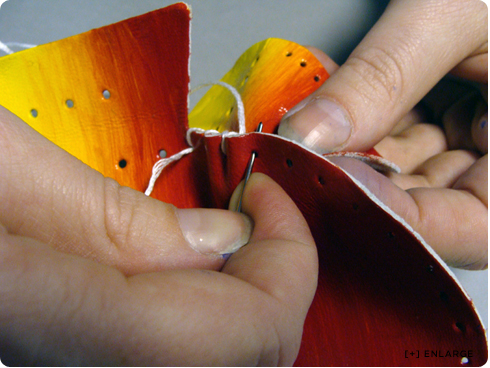 Step 4:
Once the shoes are assembled, use the paint to cover the cuffs, lace and white thread if so desired.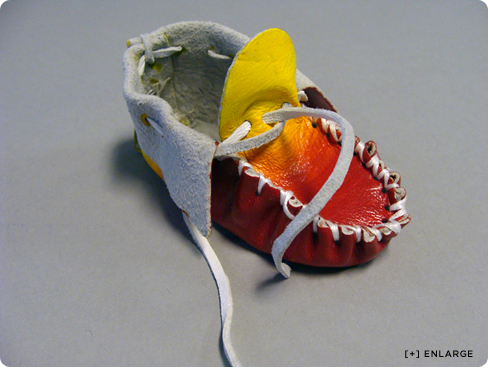 Step 5:
Repeat the application of finisher to newly painted areas and presto an adorable pair of hand painted baby moccasins. Put them on the baby and adore.