Let's get started!
This is a great simple project for a first time leather painting project. A finished bookmark can make a great gift for any bibliophile.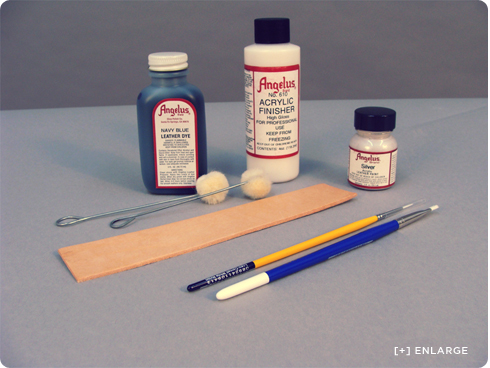 To Make your Leather Bookmark:
Step 1:
Dye the bookmark your background color with the Angelus Leather Dye using the included wool dauber. Apply dye to the bookmark with long even strokes, until evenly covered. Allow it to dry before turning it over and dying the other side (deying both sides may stiffen the leather more than dyeing only one side).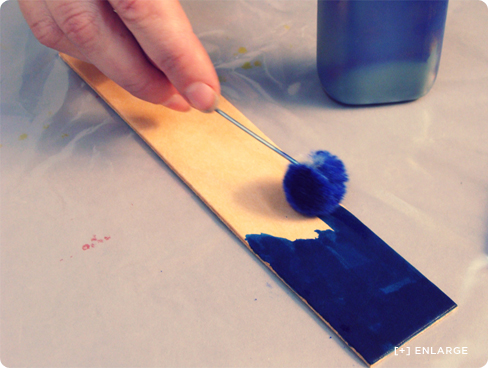 Step 2:
Once the leather is dry you can apply your design with the paint. You will need to apply a few coats since the paint is only slightly opaque.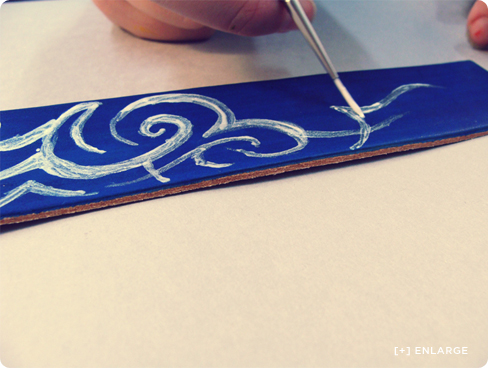 Step 3:
When the paint is dry apply the finisher to the leather using a paint brush or rag. Apply 2-3 coats, allowing it to dry in between applications.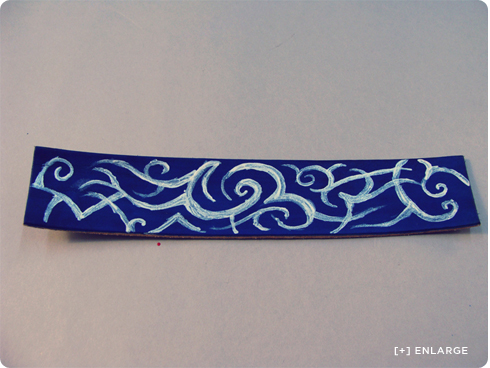 Notes: This intensity of this dye can vary depending on the type of leather. It is always good to test first. Dilute the dye with Angelus Leather Dye Reducer/Solvent if you want a lighter shade.