I recently asked Stephanie Corfee to update my little matryoshka dolls in the shop ... mostly because I wanted to make these little plushies! I printed out one of the images onto t-shirt transfer paper and ironed it onto white fabric. 
Shopping list:
Let's get started!
I cut out the image leaving a 1/2" border and cut out the same size for the back:
(Note: I use Dharma's Inkjet PermaTrans Transfer Paper...because it becomes part of the fabric (i.e. no slick or shiny image)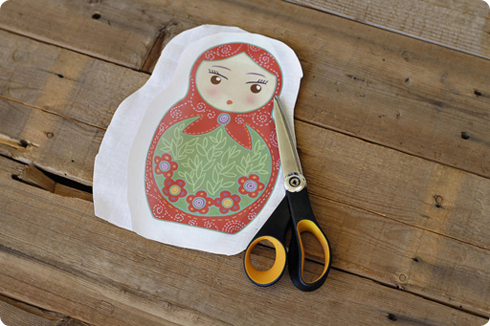 I used my sewing machine to stitch around the edges...
...but left a large gap at the bottom: