These foil Christmas cards just sort of happened as I was digging through boxes trying to come up with something for some handwritten notes I wanted to write.
Shopping list:
Paper
Something to stamp with
How to do it!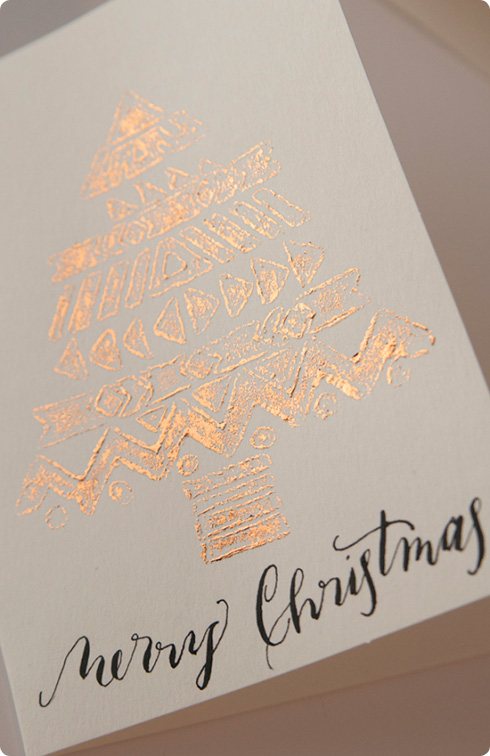 I carved this tribal Christmas tree last year for gift tags, and boy has it served me right. I dug it out from my ever-growing stamp collection and just squirted out some icraft Foil glue onto my trusty oatmeal lid, and gave my stamp a good coat with my roller, and stamped it onto card stock card blanks. After letting it dry I pressed my foil paper (shiny side UP!), and then lifted off the foil to reveal a gorgeous metallic leafed design.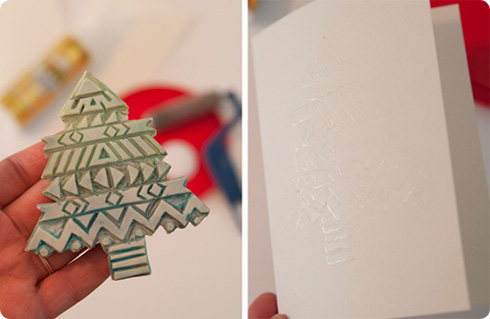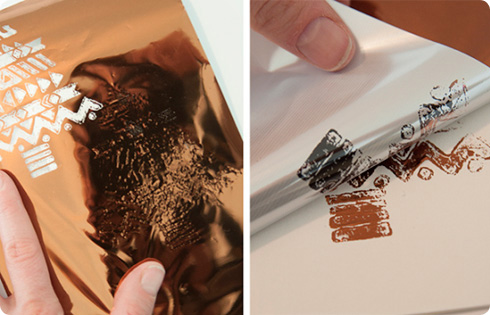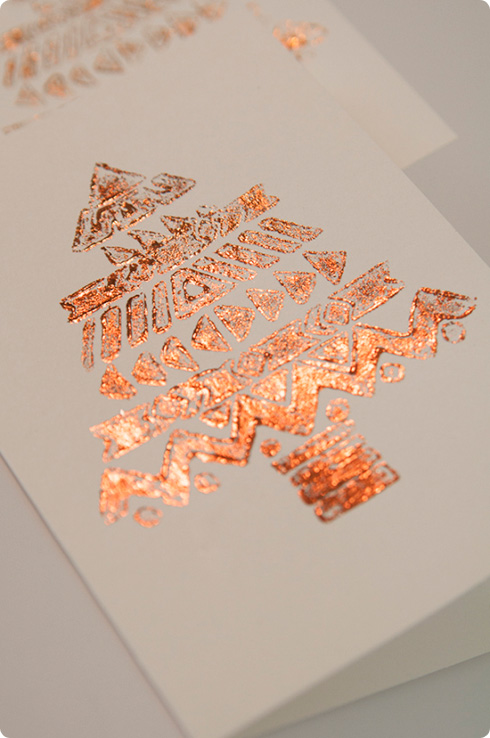 So easy, and so so pretty. I always get frustrated trying photograph foil projects, because they never photograph as brilliant as they look in real life. After some simple lettering, they were ready to pop in the mail.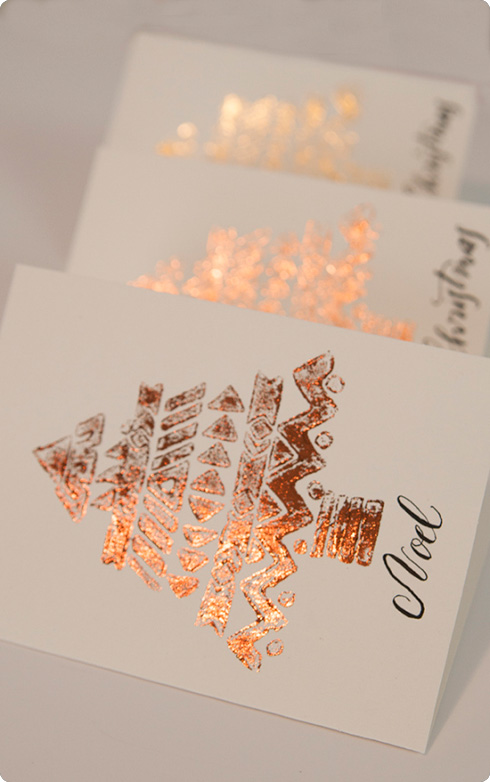 This little project was about all I could manage this year, and I'm abandoning almost all my homemade gifts by the wayside at this point - just focusing on getting my home ready to house family. I'm SO looking forward to spending time with my fave peeps and eating some good old fashioned beef-up-my-booty foods. Nothing like throwing caution into the wind for the Holidays, right!?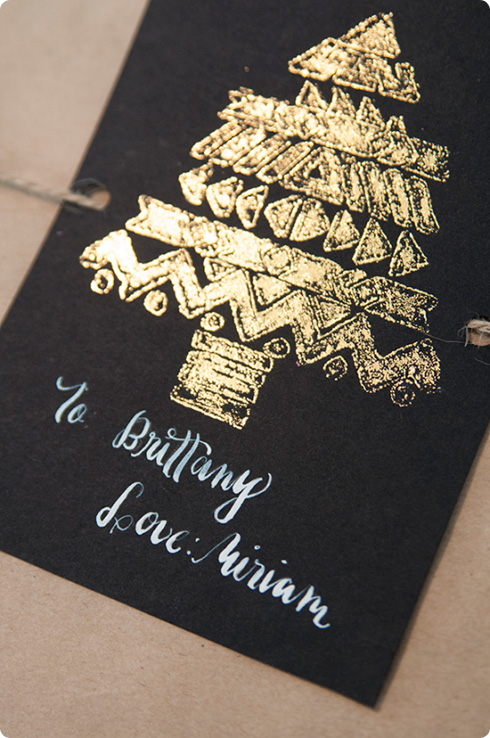 This tutorial was provided by Miriam Tribe.