Let's get started!
1. Squeeze glue into gutta bottle and attach tip.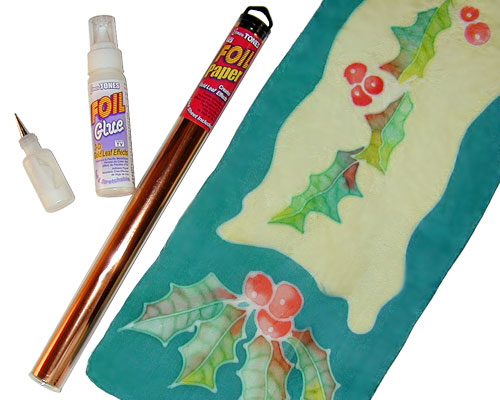 2. Scarf can be laid out on a table or stretched out on stretcher bars or use an embroidery hoop. Stretching it out makes it easier to apply glue.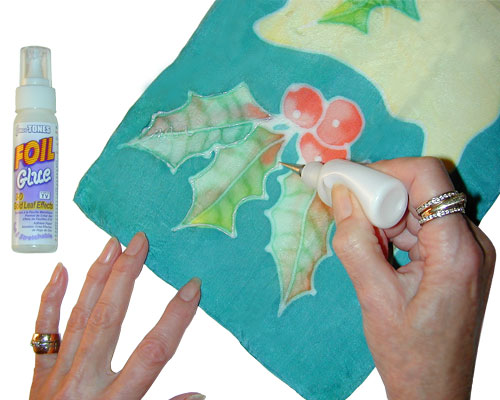 3. Apply glue to gutta lines already designated on scarf or just apply the glue where you want to embellish your design. Allow the glue to dry.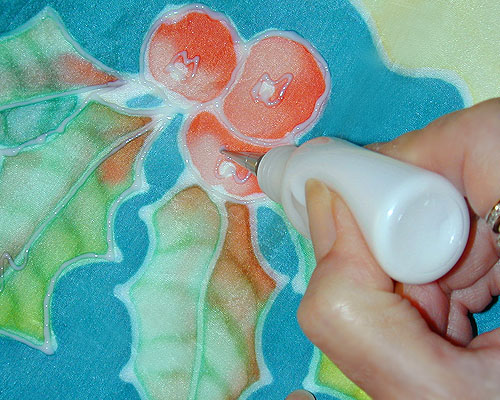 4. Place the foil, shiny (colored) side up over the glue lines and rub over the glue lines with your fingers to adhere the foil to the silk. If not enough foil adheres the first time, just put back the foil and rub some more on the stubborn spots. The back side of a spoon or your fingernails can work well.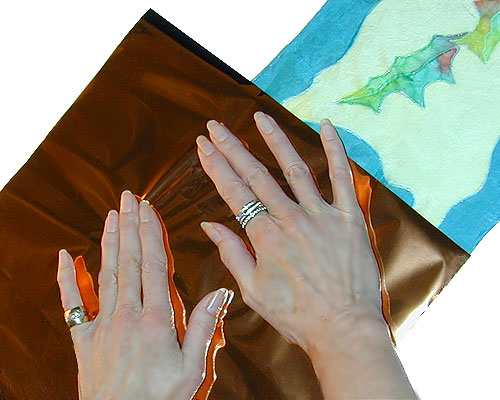 5. Gently pull the foil sheet away from the silk. You will see the foil adhering to the scarf.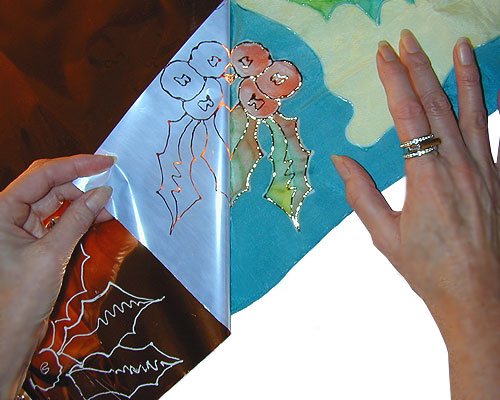 6. Finished piece. Adds value and glamor to an otherwise nice piece!