Let's get started!
Want vibrant color? Use Procion Dye. It's what the pros use (and those of us that are pro "wannabes"). Look how yummy: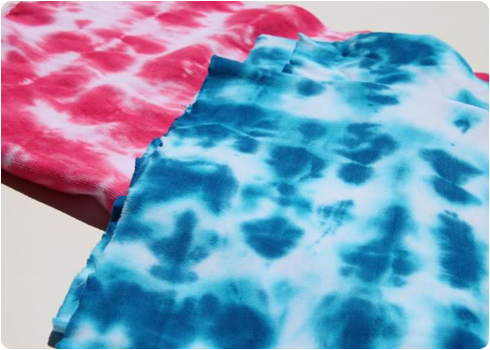 First, you'll want to prepare a mixture of soda ash and water to soak your fabric in. I like to do this before I tie my fabric so the dye bleeds just a little....but you can also soak it after your fabric is tied. Here is what the soda ash looks like: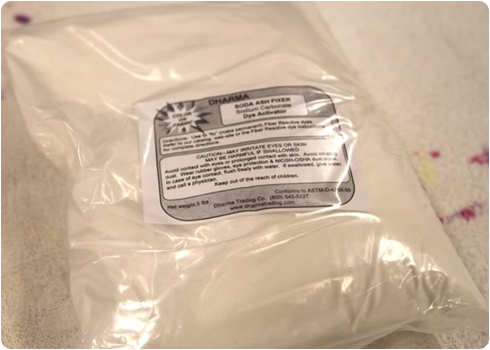 Basically you add 1 cup of soda ash per gallon of warm water. Make sure to wear gloves though.....this stuff can dry out and redden your hands (I know from experience).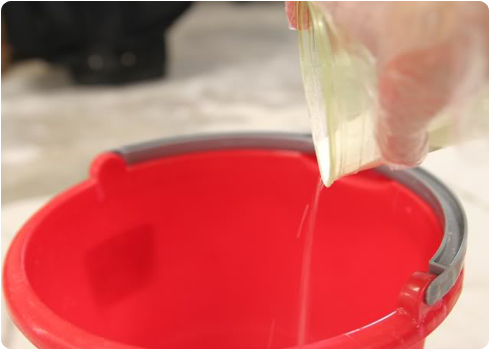 Soak your fabric until wet and then wring out: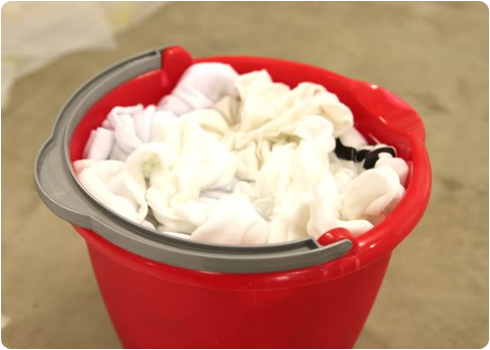 I like to use string to tie my fabric. I like the effect I end up with as the dye bleeds into the string: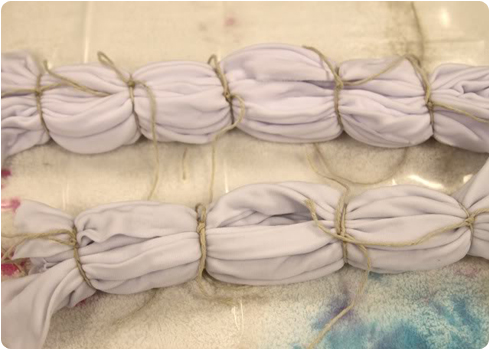 Below is what the Procion Dyes look like. Measuring them is SUPER simple because they are coded with asterisks (*). You just mix 8 oz of warm water to the following amount of dye:
Colors with no * need 2 teaspoons of dye.
Colors with one * need 4 teaspoons of dye.
Colors with two * need 8 teaspoons of dye.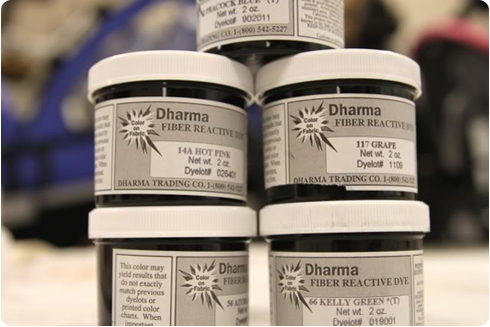 In this example, I was using Hot Pink (which had no * on the title) so I just added 2 teaspoons of dye......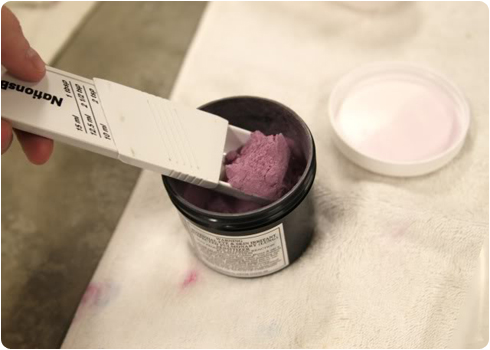 .....into an 8oz squirt bottle using a little funnel I made from some plastic sheeting.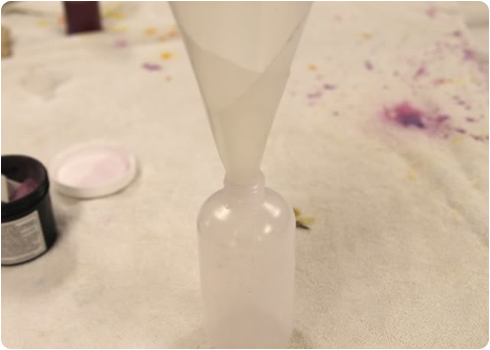 Then I added the 8oz of warm water and shook it to mix: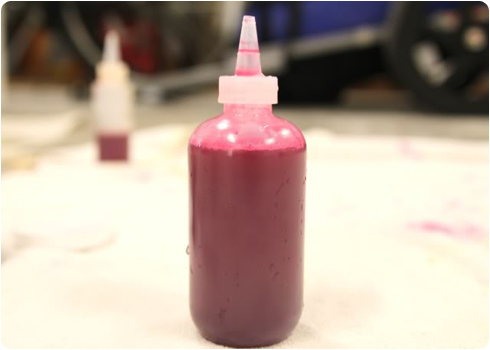 Apply the dye!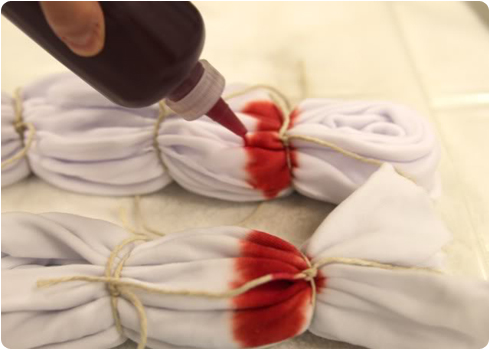 Wrap up the dyed fabric in plastic sheeting or a plastic bag to keep the dye and fabric wet. I let mine sit overnight for 24 hours.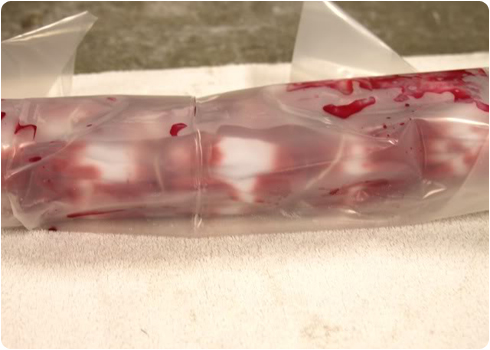 The next day I remove the fabric from the bag and while still tied rinse off the excess dye using cold running water. Then I untie, rinse out again and put it through the wash on cold. I try to keep the dyes similar in the first wash to preserve color too (i.e. one load of pinks, one load of blues). They won't fade after that!
Note: Dharma recommends the final wash with HOT water and Kieralon or something similar so that the garment will never bleed on anything.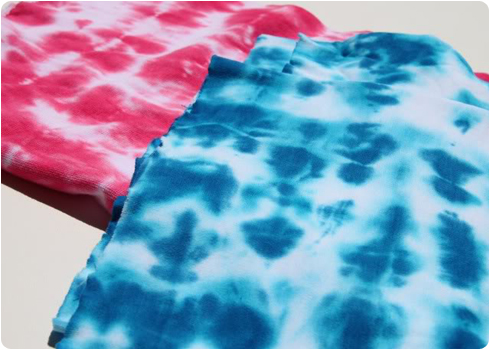 Note: There are many other variations and dye formulas you can use to perfect your technique. I recommend the Dharma Trading catalog which is more like a manual for dyeing!
Two recent custom dress orders I did using Procion:
A birthday dress with a screen printed "3" and a dyed skirt. The customer sent me the bling to applique on the skirt.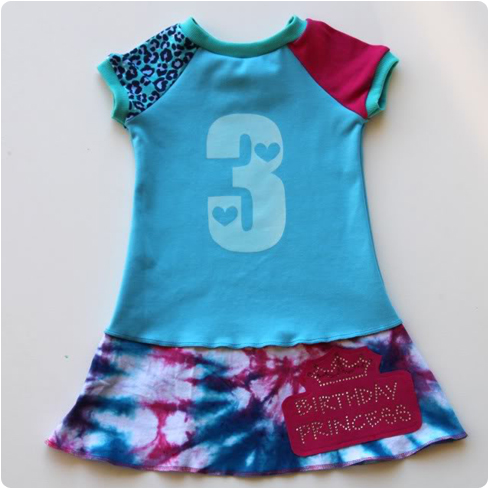 A veggie dress made with upcycled knits and tie dye.