Special Order Fiber Reactive Dyes
Limited Edition, Pantone Inspired SpringTone / FallTone, & Discontinued Regular Colors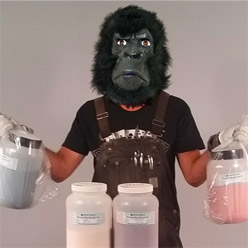 USE FOR: Tie-Dye, Tub Dyeing, Low Immersion Dyeing, Batik, Dye Painting, Silk Painting, Screen & Block Printing or Stenciling, even Tie-dyeing Silk in a Microwave
USE ON: All natural Fibers (Cotton, Rayon, Hemp, Silk, etc.), Wood, Cane, and Rattan
Average Customer Review

Click here
to add or update a review for this product.
MOST HELPFUL REVIEWS

12/15/2021
There is no comparison between these and tulip! Very good quality dye and the colors are way more vibrant. To start it might cost more but the powders last so much longer and you only mix what you need.
Was this review helpful?


0
of
0
users found this review helpful.